Friday, April 30, noon–1:15 p.m.
Kim Gallon
History, Purdue University
Talk Title TBD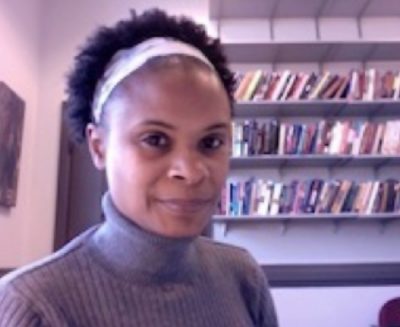 Kim Gallon is an assistant professor of history at Purdue University  She is also the founder and director of the Black Press Research Collective  and an ongoing visiting scholar at the Center for Africana Studies at Johns Hopkins University.  Her research focuses on discourses and representations of gender and sexuality in the early twentieth century Black Press.  She is completing a manuscript titled, "We Are Becoming a Tabloid Race: The Politics of Gender and Sexuality in the Black Press, 1925-1945."  Her future research focuses on cultural Pan-Africanism in African American and Ghanaian newspapers in the twentieth century.  She is also a Digital Humanist and was recently awarded a NEH Digital Humanities Level 1 Start-Up grant for her work on digitizing scholarship on the Black Press.  Her work has been published in History Compass, Journalism History, Transformations, Pennsylvania History and Pennsylvania Magazine of History and Biography. Her writing on Black popular culture and romance is featured on the "Popular Romance Project."
She received her Ph.D. in History from the University of Pennsylvania, with major fields in African American and American History and Women, Gender and Sexuality.   She holds graduate certificates in African Studies, Africana Studies and Women's and Gender Studies.  She also earned a M.S. in Library and information Science from Drexel University and a BA in English from Rutgers-Camden University.