With the 2020 U.S. election cycle under way, educators are looking for ways to help their students engage meaningfully with, learn from, and maintain civility around political discourse. Across public, private, and parochial school sectors, school leaders point to one primary challenge, regardless of student population or educational mission: promoting civil dialogue.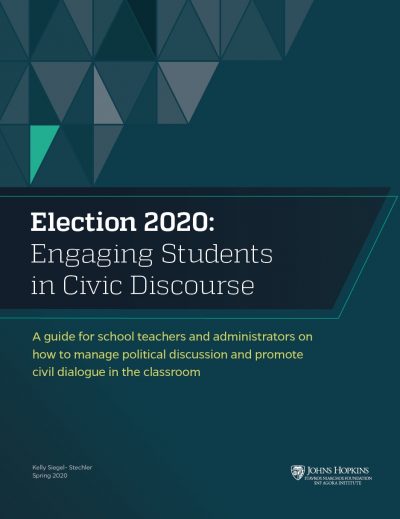 This guide, written by Kelly Siegel-Stechler and published by the SNF Agora Institute, offers educators a set of best practices and guidelines for managing discussion and promoting civil dialogue. It also offers guidance for teachers to think about their own biases, and for school leaders to think about the structural factors that may influence these conversations. Finally, it provides an overview of available resources that can help educators meet their goals for healthy and productive engagement with political conversations in 2020 and the years ahead.
Read the full report here or download it below.