Tuesday, March 29, 4:30–5:30 p.m.
Twenty-six countries around the world require participation in elections, including Australia, which has required citizens to cast a ballot since 1924 and had over 90 percent voter turnout in its last major election. The U.S., on the other hand, lags behind other democracies, with only 66.8 percent of eligible voters participating in the record-turnout election of 2020. If Americans are required to pay taxes and serve on juries, why not ask—or require—every American to vote?
Join us on March 29 at 4:30 pm in Charles Commons, Salon B, for a conversation with Washington Post columnist E.J. Dionne and Harvard fellow Miles Rapoport, moderated by Students Learn Students Vote Coalition executive director Clarissa Unger. We'll discuss Miles and EJ's new book 100% Democracy, universal voting policies around the world, and what it would look like to build a democracy on campus and in our country where everyone is included.
This event is co-sponsored by: Baltimore Collegetown Network, Hopkins Votes, JHU Department of Political Science, JHU Center for Talented Youth, MICA Center for Creative Citizenship, SLSV Coalition, and the SNF Agora Institute.
Speakers: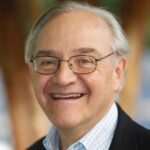 E.J. Dionne is a senior fellow at the Brookings Institution, a syndicated columnist for the Washington Post, university professor at Georgetown University, and visiting professor at Harvard University. He is the author of Code Red: How Progressives and Moderates Can Unite to Save Our Country.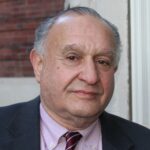 Miles Rapoport is the Senior Practice Fellow in American Democracy at the Ash Center for Democratic Governance and Innovation at the Harvard Kennedy School. He formerly served in the Connecticut state legislature and as Connecticut's secretary of the state. He also served as president of Demos and of Common Cause.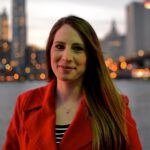 Clarissa Unger (moderator), co-founder and executive director of Students Learn Students Votes, has a background in advocacy, communications, fundraising, and political campaigns and has worked on strategic campaigns both nationally and internationally. Prior to founding the SLSV Coalition, she served as the development coordinator for the Robert. J. Dole Institute of Politics at the University of Kansas, where she helped to promote civic and democratic engagement on campus.