For Students
There are a variety of ways for students to get involved with the SNF Agora Institute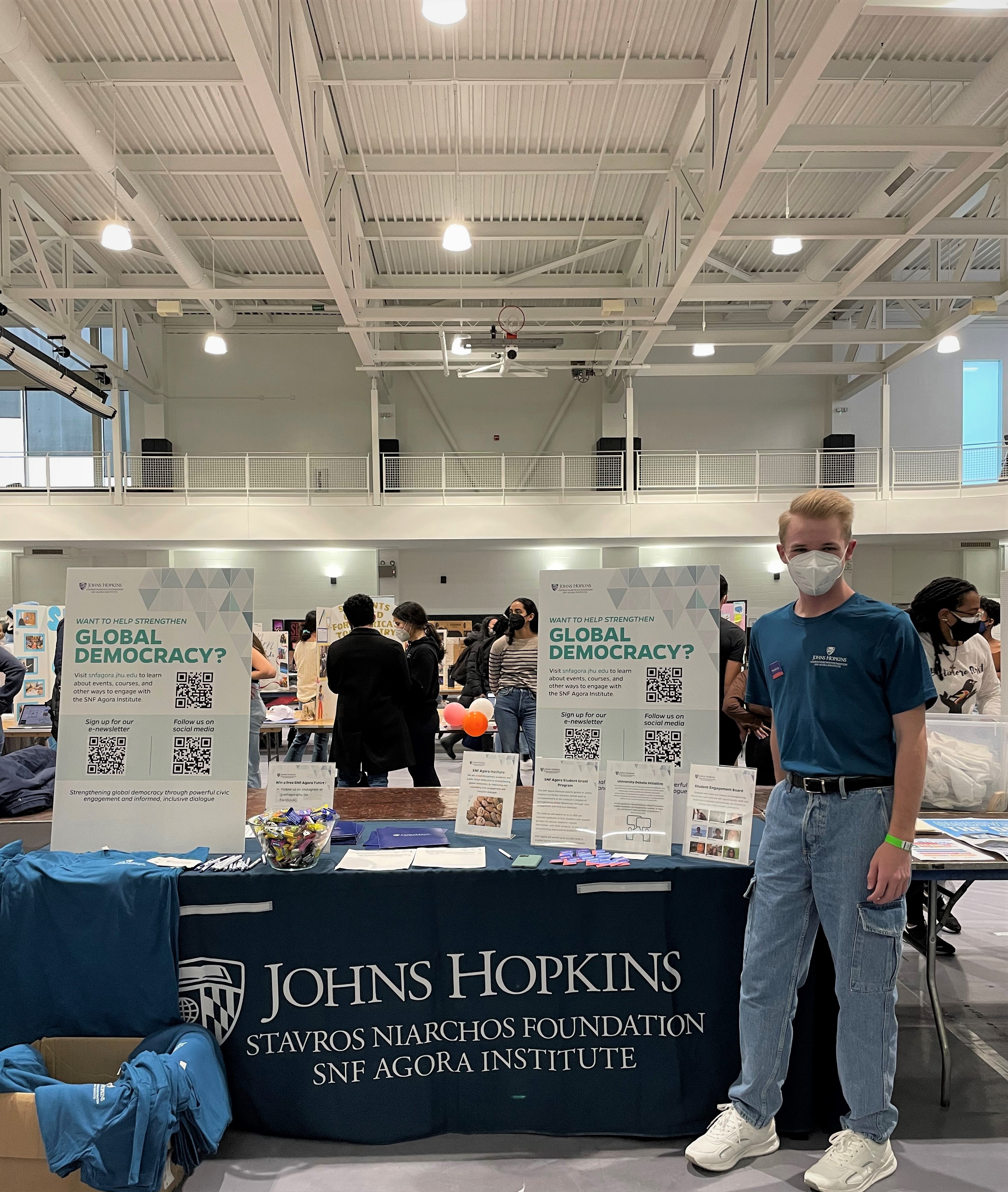 The Student Engagement Board comprises undergraduate and graduate students from across the university who share our mission of strengthening democracy through civic engagement and inclusive dialogue. The board works with SNF Agora faculty, staff, and leadership both to raise awareness about and participate in the development of our mission and presence on campus and in the broader community. Additionally, in an ongoing capacity, board members:
Click here for more information about the Student Engagement Board, or click here to meet this year's board members.
Research Assistants Program
Are you interested in assisting SNF Agora faculty and fellows with research on questions of democracy?
SNF Agora Institute faculty, fellows, and affiliates periodically seek the support of student research assistants for a variety of academic projects.
These opportunities are designed to: 
advance critical areas of inquiry related to SNF Agora's mission;

 

deepen the training and scholarship of students at Johns Hopkins University; and

 

broaden the ways students can participate in the scholarly community at the SNF Agora Institute.

 
To learn more about the program and the application process, please click here. 
Johns Hopkins University students are encouraged to engage with the SNF Agora Institute in other capacities, including:
Courses: Enroll in our courses.
Events: Attend SNF Agora's many events, which include conferences, trainings, workshops, panel discussions, and live webcasts.
SNF Agora Experts: Meet the experts at SNF Agora and learn more about the work of our faculty and fellows.