Monday, November 14, 5-6 p.m.
Mason Hall Auditorium, Homewood Campus
The November midterm elections may prove to be another key juncture in modern American democracy, both in Congress, where political majorities may shift, and in state houses, where the divisive national discourse is trickling down to local elections. To help Johns Hopkins students understand and interpret election outcomes—and to think about what's next for their civic engagement—the SNF Agora Institute is hosting "The 2022 Mid-Terms: What Happened—and What Now?"
Johns Hopkins students (and others!) are invited to join Chris Stirewalt, American Enterprise Institute senior fellow and former Fox News political editor; Sen. Barbara Mikulski (ret.), known as a tenacious advocate during her 40-year career in Congress; and Stephanie Young, executive director of Michelle Obama's When We All Vote, for a conversation about election outcomes (or lack thereof), what they mean for candidates and institutions, and what you can do between elections to keep fighting for the causes you care about.
Panelists will offer brief remarks with their analysis and insights, then the balance of time will be devoted to answering your questions. Louise Flavahan, SNF Agora's dialogue and debate director, moderates the discussion.
About the speakers: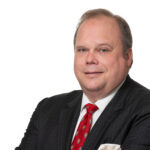 Chris Stirewalt is a senior fellow at the American Enterprise Institute (AEI), where he focuses on American politics, voting trends, public opinion, and the media. He is concurrently a contributing editor and weekly columnist for The Dispatch. Before joining AEI, he was political editor of Fox News Channel, where he helped coordinate political coverage across the network and specialized in on-air analysis of polls and voting trends. Stirewalt is author of Broken News: Why the Media Rage Machine Divides America and How to Fight Back (Center Street, 2022), a new book on media and politics.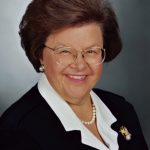 Sen. Barbara Mikulski served in the U.S. Senate from 1987 to 2017, working to protect the most vulnerable members of society and to advance scientific research and democracy around the world. Mikulski began her career as a social worker and community activist in Baltimore City. She began serving on Baltimore's City Council in 1971, the United States House of Representatives in 1976, and then the United States Senate. She retired from the Senate in 2017 and is now an SNF Agora Institute affiliate at John Hopkins.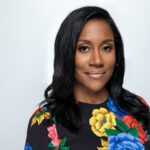 Stephanie L. Young is a sought-after thought leader at the intersection of culture, social impact, and democracy. She is also a leading communications and brand strategist with a proven track record of building strong connections and developing messaging, content, and creative solutions for issues involving culture, entertainment, justice, and democracy in the public and private sectors. She currently serves as the executive director of When We All Vote, a non-partisan voting initiative launched by Michelle Obama in 2018.