Tuesday, November 29, 7 pm ET
Mason Hall Auditorium, Homewood Campus
January 6, 2021 was one of the darkest days in modern American democracy. The assault on our Capitol resulted in injury, death, and destruction, as well as questions about the strength and resiliency of our institutions and the guardrails in place to protect them.
Tasked with investigating the causes of the attack and issuing recommendations to prevent it from ever happening again, the House Select Committee to Investigate the January 6th Attack on the United States Capitol had many questions before it, including the role former President Donald Trump played that day. The committee has made it clear that, based on their investigation, they believe President Trump was a central actor in instigating the attack and bears responsibility for it. What is less clear is what they can or should do about it—especially in regards to a criminal referral to the Department of Justice.
Johns Hopkins students and the public are invited to explore that very question: "How should the January 6th Committee act on its findings about former President Donald Trump?" in a debate setting with two legal experts, Ronald Weich, dean of the University Baltimore Law School, and Lisa Graves, executive director and editor-in-chief of True North Research. Both have extensive experience working in government, having served in various capacities in both the Department of Justice and Congress, making them uniquely well positioned to argue the issue. Their debate prompt is this: "Be it resolved: The January 6th Committee should not issue a criminal referral of former President Donald J. Trump."
The event will feature a 30-minute debate followed by a 30-minute open Q+A session, where audience members will be invited to ask questions about the arguments they just heard as well as the broader implications of a criminal referral to our government institutions, the 2024 elections, and beyond.
About the speakers: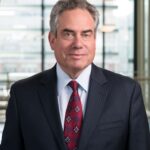 Ronald Weich was named dean of the University of Baltimore School of Law in 2012, following a lengthy career in government, in which he served as an assistant attorney general in the U.S. Department of Justice during the Obama administration, and as chief counsel to U.S. Senate Majority Leader Harry Reid and Sen. Edward M. Kennedy. Weich began his legal career as an assistant district attorney in Manhattan before joining the staff of the U.S. Sentencing Commission in 1987. Shortly thereafter, he served as the general counsel to the Senate Committee on Labor and Human Resources and chief counsel to Senator Edward Kennedy on the Senate Judiciary Committee until 1997 when he entered private practice. Weich returned to Congress in 2005, where he served as a top adviser and chief counsel to Democratic Leader Senator Harry Reid until 2009, when he was nominated to his post at the Justice Department.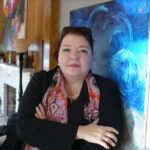 Lisa Graves is the executive director of True North Research, a progressive watchdog group, and the president of the board of the Center for Media and Democracy. She has testified before Congress and spearheaded several major breakthrough investigations into those distorting American democracy and public policy. Her research was featured in the Oscar-nominated documentary, The 13th. She previously served as deputy assistant attorney general at the U.S. Department of Justice in the Clinton and Bush Administrations, chief counsel for nominations for Senator Patrick Leahy on the U.S. Senate Judiciary Committee, as an adjunct law professor at George Washington University Law School, and in other posts. Graves is frequently cited in news stories and critically-acclaimed books, and her articles and opinions have been published in major papers of record.