Thur, Sep 21, 7-8:30 p.m.
Gilman 50, Homewood Campus

TikTok boasts more than a billion users worldwide; the platform has launched the careers of countless content creators, and become a ubiquitous platform across the United States – in fact, a recent Pew Research study shows that 26% of U.S. adults under the age of the 30 get their news from TikTok. And, despite the fact that political ads have not been accepted on the platform since 2019, there is rising interest in the platform's ability to influence and shape political and cultural positions, especially among young people. Furthermore, like many social media platforms, TikTok seems unwilling or unable to flag and remove misinformation – political or otherwise.
While these concerns are shared across many social media platforms, unlike Facebook/Meta and X, TikTok is owned by the Chinese company Byte Dance, which many lawmakers in the United States argue make it especially dangerous – leaving users vulnerable to Chinese propaganda and their data being captured or mined by the Chinese government. Those in favor of a ban argue these risks pose a legitimate national security threat as well as general risks to personal security and privacy. These concerns have led to over half of the states and the federal government banning TikTok from all government devices.
Many opposed to bans, however, argue that these concerns are overblown, with charges to ban the app being led by out of touch lawmakers who don't understand data privacy issues and the tech sector more broadly. They also argue that these efforts present a government overreach that would impair free speech and set a troubling precedent.
Bearing all this in mind, should the U.S. ban TikTok?
That is the question that Johns Hopkins students and the public will be invited to explore at an upcoming debate featuring Daniel Lyons, the Associate Dean of Academic Affairs and Professor at Boston College Law  and non-resident Senior Fellow at AEI, and JHU's own Anton Dahbura, the Executive Director of Johns Hopkins Information Security Institute and Co-Director of the Johns Hopkins Institute for Assured Autonomy. Daniel is a legal and tech policy expert who has testified before Congress and state legislatures, and has participated in numerous proceedings at the Federal Communications Commission   Meanwhile Anton is a tech and security expert.
This event is free and open to the public, but registration is required.
Presented in partnership with the Technology and Policy Society.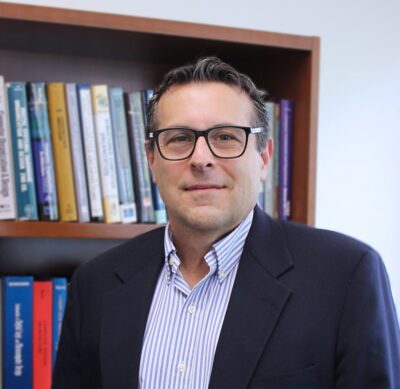 Anton Dahbura is the executive director of the Johns Hopkins University Information Security Institute, co-director of the Johns Hopkins Institute of Assured Autonomy, and an associate research scientist in computer science. His research focuses on security, fault-tolerant computing, distributed systems, and testing. He received his BSEE, MSEE, and PhD in Electrical Engineering and Computer Science from the Johns Hopkins University in 1981, 1982, and 1984, respectively. From 1983 until 1996, he was a researcher at AT&T Bell Laboratories, was an invited lecturer in the Department of Computer Science at Princeton University, and served as research director at Motorola Cambridge Research Center in Cambridge, Massachusetts. In January 2012 he was named Executive Director of the Johns Hopkins University Information Security Institute in Baltimore. From 2000 to 2002, he served as chair of the Johns Hopkins University Engineering Alumni and, in 2004, was the recipient of the Johns Hopkins Heritage Award for his service to the university. He chaired the Johns Hopkins Computer Science Department Advisory Board from 1998 until 2012, and during that time also served on the Johns Hopkins University Whiting School of Engineering National Advisory Council.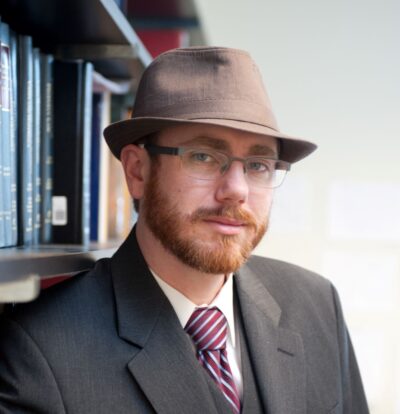 Daniel Lyons is a nonresident senior fellow at the American Enterprise Institute, where he focuses on telecommunications and internet regulation. He is also the associate dean of academic affairs and a professor of law at Boston College Law School, where he teaches telecommunications, administrative, and cyber law, among other courses. Before his career in academia, Mr. Lyons was a practicing attorney with firms such as Gibson, Dunn & Crutcher. He was also a consultant for Bain & Company. He later clerked for Judge Cynthia Holcomb Hall at the Ninth US Circuit Court of Appeals. Mr. Lyons has been published in numerous legal publications and in the popular press, including Forbes and US News & World Report. He has also been interviewed on Bloomberg Radio, C-SPAN, and Business Radio on SiriusXM, among others. He has a JD from Harvard Law School and an AB from Harvard College.