Monday, December 6, 12–1 p.m. ET
About the Speakers: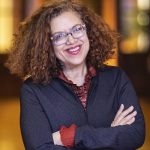 Dr. Mia Bay is the Roy F. and Jeanette P. Nichols Professor of American History at University of Pennsylvania. Prior to arriving at Penn in January 2018, Bay worked at Rutgers University, where she was a professor of history and the director of the Rutgers Center for Race and Ethnicity.
Bay is a scholar of American and African American intellectual, cultural, and social history whose publications include Traveling Black: A Story of Race and Resistance (Harvard University Press, 2021); The White Image in the Black Mind: African-American Ideas about White People, 1830-1925 (Oxford University Press, 2000); To Tell the Truth Freely: The Life of Ida B. Wells (Farrar, Straus and Giroux, 2009) and the edited work Ida B Wells, The Light of Truth: The Writings of An Anti-Lynching Crusader (Penguin Books, 2014).
Bay is currently a Patrick Henry Writing Fellow at the Starr Center for the Study of American Experience at Washington College, where she is working on book on the history of African American ideas about Thomas Jefferson.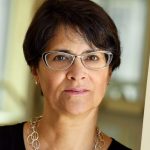 Professor Martha S. Jones is the Society of Black Alumni Presidential Professor, a Professor of History, and a Professor at the SNF Agora Institute at Johns Hopkins University. She is a legal and cultural historian whose work examines how black Americans have shaped the story of American democracy. Professor Jones is the author of Vanguard: How Black Women Broke Barriers, Won the Vote, and Insisted on Equality for All (2020), selected as one of Time's 100 must-read books for 2020.
This event was a part of a series of scholarly conversations hosted by Hard Histories in fall 2021, exploring the histories of Blackness, slavery, and racism in the Maryland area. Launched in fall 2020, the Hard Histories at Hopkins Project examines the role that racism and discrimination have played at Johns Hopkins. Blending research, teaching, public engagement, and the creative arts, Hard Histories aims to engage our broadest communities—at Johns Hopkins and in Baltimore—in a frank and informed exploration of how racism has been produced and permitted to persist as part of our structure and our practice.