Join Hard Histories at Hopkins for a virtual conversation about what medical archives can tell us about studying the history of Johns Hopkins University and its histories of racism, slavery, and discrimination. What challenges and possibilities do medical archives pose, and how do researchers explore emotion and humanity in medical records? The panelists for this webinar will discuss this question from multiple perspectives, including from those of archivists, undergraduate researchers, and working scholars—and the intersections among this group. This webinar will feature Dr. Ayah Nuriddin, Cotsen Postdoctoral Fellow in the Society of Fellows and Lecturer in the Council of the Humanities and African American Studies at Princeton University; Dr. Heather L. Cooper, project archivist for the Reexamining Hopkins History initiative at the JHMI Chesney Archives; and Kamal Kaur from Hard Histories' spring 2023 lab research seminar course, all in conversation with Hard Histories at Hopkins Project Director Dr. Martha S. Jones.
Speakers: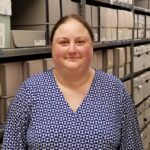 Heather L. Cooper is project archivist for the Reexamining Hopkins History Initiative at the Chesney Archives, where her work focuses on processing and increasing access to collections that shed light on histories of race and racism at Johns Hopkins Medicine, Nursing, and Public Health. She has a PhD in history (African American) and an MA in library and information science from the University of Iowa. A scholar of race, gender, and US slavery, she began her archives work at the Iowa Women's Archives, where her processing, instruction, and outreach focused on engaging with diverse collections and centering the experiences and records of underrepresented communities. She is also a co-organizer of the Iowa Colored Conventions Project, a state satellite of the national CCP dedicated to uncovering the little-known history of African American community building and political organizing in nineteenth-century Iowa.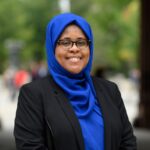 Ayah Nuriddin is a Cotsen Postdoctoral Fellow in the Society of Fellows and Lecturer in the Council of the Humanities and African American Studies at Princeton University. She received her PhD in the history of medicine at Johns Hopkins University in 2021. Her dissertation, entitled "Liberation Eugenics: African Americans and the Science of Black Freedom Struggles, 1890-1970," analyzes African American engagement with eugenics, hereditarian thought, and racial science as part of a broader strategy of racial improvement and black liberation. She holds a masters in history and masters of library science (MLS) from the University of Maryland, College Park. She was a graduate fellow in the Center for Medical Humanities and Social Medicine in 2017-2018, and a dissertation fellow at the Consortium for the History of Science, Technology, and Medicine (CHSTM) in 2018-2019. Her work has been published in the Historical Studies of Natural Science, Journal for the History of Medicine and Allied Sciences, the Lancet, Nursing Clio, and Somatosphere, and she has appeared on American History TV on C-Span.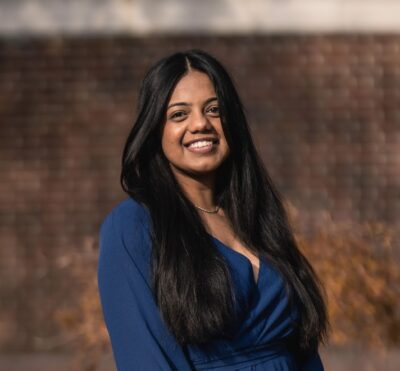 Kamal Kaur is an undergraduate student studying Molecular and Cellular Biology and Public Health Studies at Johns Hopkins University. She is currently a student in Dr. Martha Jones' Hard Histories at Hopkins Spring 2023 Research Lab. As a Baltimore local she's taken an interest in discovering the important connections between the historic city and the Johns Hopkins community.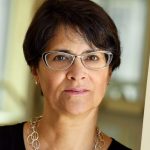 Martha S. Jones is the Society of Black Alumni Presidential Professor, a professor of history, and a professor at the SNF Agora Institute at Johns Hopkins. She is a legal and cultural historian whose work examines how black Americans have shaped the history of American democracy. Jones is the author of Vanguard: How Black Women Broke Barriers, Won the Vote, and Insisted on Equality for All (2020), selected as one of Time's 100 must-read books for 2020.
This event is part of a series of conversations hosted by Hard Histories in spring 2023, exploring the histories of Blackness, slavery, and racism in the Maryland area and beyond. Launched in fall of 2020, the Hard Histories at Hopkins Project examines the role that racism and discrimination have played at Johns Hopkins. Blending research, teaching, public engagement, and the creative arts, Hard Histories aims to engage our broadest communities—at Johns Hopkins and in Baltimore—in a frank and informed exploration of how racism has been produced and permitted to persist as part of our structure and our practice.