Join Hard Histories at Hopkins for a virtual conversation about how Baltimore-area cultural institutions are examining their own "hard histories." Part of Hard Histories at Hopkins' ongoing series, this webinar will feature scholars from Loyola University Maryland, who are undertaking their own research into their institution's history surrounding Blackness, race, and slavery. Loyola's effort, which features a collaboration among faculty, archivists, and undergraduate students, will shed light on how individuals across the university are working productively in this effort. All told, the webinar will explore the multifaceted ways that academic institutions in Baltimore are embarking on a shared project to closely scrutinize their own histories surrounding race, and consider next steps for this undertaking. This webinar will feature Loyola's Dr. David Carey Jr., Doehler Chair in History; Jenny Kinniff, Head of Archives and Special Collections at Loyola Notre Dame Library; and undergraduate students Brandon Nefferdorf and Anna Young, in conversation with Hard Histories at Hopkins Project Director Dr. Martha S. Jones.
Speakers: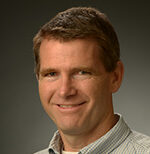 David Carey Jr. is the Doehler Chair in History at Loyola University Maryland. In addition to writing more than 30 peer-reviewed articles and essays, he is the author of I Ask for Justice: Maya Women, Dictators, and Crime in Guatemala, 1898-1944, which was the co-recipient of the 2015 Latin American Studies Association Bryce Wood Book Award. His most recent book is Oral History in Latin America: Unlocking the Spoken Archive. He has authored three other books and has edited or co-edited three volumes. Among other entities, the Fulbright, American Philosophical Association, and John Simon Guggenheim Foundation have supported his research and scholarship. In his capacity as an expert witness, he has served on more than two dozen Guatemalan asylum cases. His new project, "Health in the Highlands: Indigenous Healing and Scientific Medicine in Guatemala and Ecuador," is due out with the University of California Press in July 2023.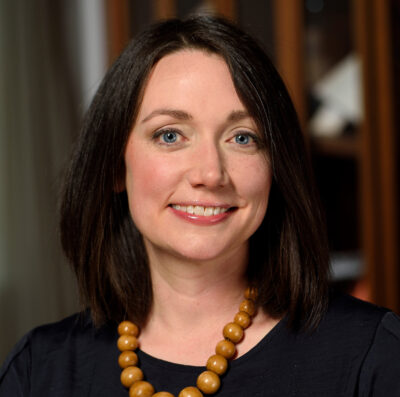 Jenny Kinniff is the head of Archives and Special Collections for Loyola Notre Dame Library, an academic library serving Loyola University Maryland and Notre Dame of Maryland University. She previously worked at Johns Hopkins University and George Washington University. Preserving and sharing a rich, inclusive, and accessible historical record is the central mission of her work in academic libraries. She has published and presented on projects including a first-generation student oral history project, student research fellowships, and research into difficult university histories.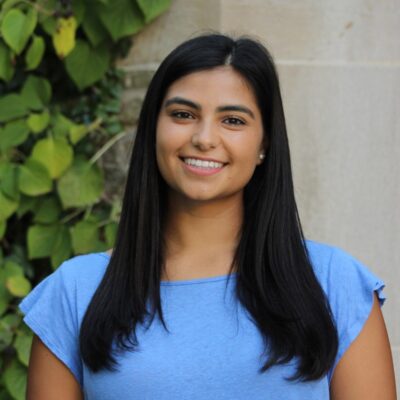 Anna Young is from Long Island, New York, and will be graduating this May from Loyola University Maryland. She is a global studies major with a concentration in sustainable development. Additionally, she is minoring in international business and history. Last summer Young completed archival research through Loyola's Aperio Research Fellowship. In the beginning of this process, she wanted to deepen her understanding of Loyola's history and how the university benefited from enslaved labor. Young also wanted to learn more about Baltimore's history during slavery and the Reconstruction era. Her hope is for her group's research to expand Loyola's historical narrative and push the university to recognize its past.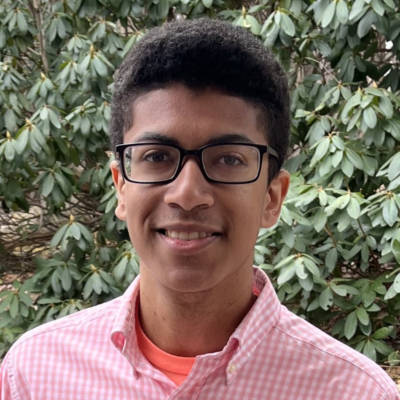 Brandon Nefferdorf is a sophomore from Baltimore attending Loyola. A psychology major and premed, he wanted to conduct research at his school because Loyola makes up a large portion of his current identity. Learning about his school's past and its connection to historic racism completely altered his perception of campus, making him question his identity as a student here. Reconciling with attending a school with a racist past as a current student of color has been very difficult.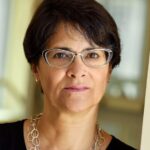 Martha S. Jones is the Society of Black Alumni Presidential Professor, a professor of history, and a professor at the SNF Agora Institute at Johns Hopkins. She is a legal and cultural historian whose work examines how black Americans have shaped the history of American democracy. Jones is the author of Vanguard: How Black Women Broke Barriers, Won the Vote, and Insisted on Equality for All (2020), selected as one of Time's 100 must-read books for 2020.
This event is part of a series of conversations hosted by Hard Histories in spring 2023, exploring the histories of Blackness, slavery, and racism in the Maryland area and beyond. Launched in fall 2020, the Hard Histories at Hopkins Project examines the role that racism and discrimination have played at Johns Hopkins. Blending research, teaching, public engagement, and the creative arts, Hard Histories aims to engage our broadest communities—at Johns Hopkins and in Baltimore—in a frank and informed exploration of how racism has been produced and permitted to persist as part of our structure and our practice.