Thursday, September 7, 6-7:30 pm ET
Baltimore Museum of Art, Meyerhoff Auditorium
Join Hard Histories at Hopkins for a conversation with Jamelle Bouie, Sherrilyn Ifill, and Asma Naeem about using the difficult past to bring about a more just future.
History tells us how we got here. Hard histories show us a way forward. "Baltimore's Hard Histories" kicks off on Thursday evening, September 7, 2023, with a keynote conversation between columnist Jamelle Bouie, civil rights attorney Sherrilyn Ifill, and museum director Asma Naeem, led by Hard Histories at Hopkins director Martha Jones.
Hard histories promote change at colleges and universities, but also in the Supreme Court chamber, on the pages of the New York Times, and at the galleries of the Baltimore Museum of Art. These leaders will discuss the promises and the challenges of work that reckons with the myths, silences, and partial truths that undergird racism and discrimination. How, they will consider, do frank confrontations with the past promote transformations in our landscapes, narratives, leadership, and missions? How does understanding the past promote justice and equity in the present?
John Guess, Jr., CEO of the Houston Museum of African American Culture, will host this conversation.
This event is free and open to the public. Registration via Eventbrite is required.
About our Speakers: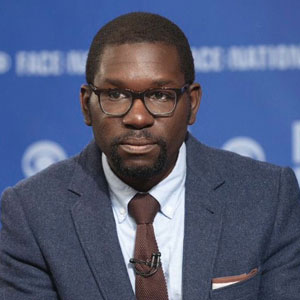 Jamelle Bouie, a columnist for the New York Times and former political analyst for CBS News, covers U.S. politics, public policy, elections, and race. His political instincts provide audiences with unique insight on the past, present, and future of our national politics, policy, and the state of race relations. As he did while writing for Slate and the Daily Beast, Bouie shares eye-opening perspectives concerning the issues at play in America today. His work stimulates provocative, much-needed thinking on critical national affairs issues and helps audiences to analyze current events through the lens of human history and in the age of social media. He deftly illustrates how the past reveals itself in the present, and how policymakers, citizen activists, and cultural influencers can seize the power of information to make a difference.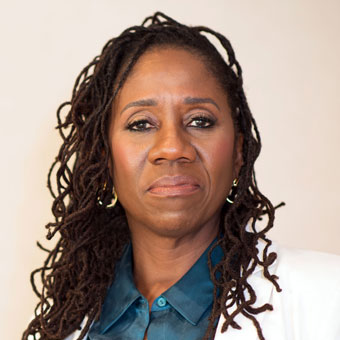 Sherrilyn Ifill is a civil rights lawyer and scholar who, from 2013 to 2022, served as the president and director-counsel of the NAACP Legal Defense and Educational Fund, the nation's premier civil rights law organization fighting for racial justice and equality. Today, she serves as a senior fellow at the Ford Foundation and is the inaugural holder of the Vernon E. Jordan, Esq. Endowed Chair in Civil Rights at Howard Law School, where she directs the 14th Amendment Center for Law & Democracy. Ifill joined the staff of the LDF as an assistant counsel in 1988, where she litigated voting rights cases for five years. Her 2008 book, On the Courthouse Lawn: Confronting the Legacy of Lynching in the Twenty-first Century, was highly acclaimed, and is credited with laying the foundation for contemporary conversations about lynching and reconciliation.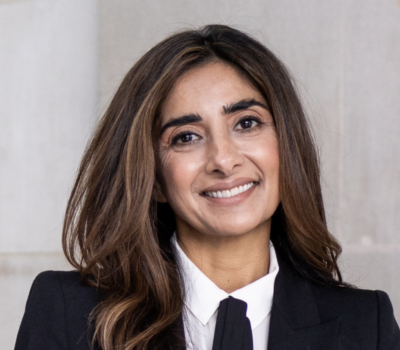 Asma Naeem (she/her) is the Dorothy Wagner Wallis Director at the Baltimore Museum of Art. She previously served as the museum's Eddie C. and C. Sylvia Brown Chief Curator and has organized exhibitions on the work of such artists as Candice Breitz, Isaac Julien, Salman Toor, and Valerie Maynard. Prior to the BMA, she held curatorial positions at the Smithsonian's National Portrait Gallery, where she presented, among other shows, an early career retrospective of the work of Titus Kaphar and an historical and contemporary exploration of the silhouette through the lens of gender, race, and technology. She has written widely on American art, contemporary art, critical race theory, the South Asian diaspora, and museum studies. Her book, Out of Earshot: Sound, Technology, and Power in American Art, 1847–1897, was published by University of California Press in 2020.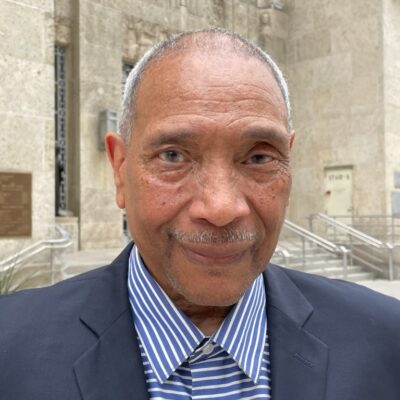 John Guess, Jr. is the voice and architect behind the resurgence of the Houston Museum of African American Culture, where he currently serves as chief executive officer. Formerly a member of the first Congressional Black Caucus staff and senior legislative director for the late Maryland Congressman Parren J. Mitchell, Guess has had the museum sponsor difficult community conversations including "Did the Barack Obama Presidency Improve the Lives of African Americans?" and "Why Did 53% of White Women Vote for Donald Trump?" In 2021, Guess had the museum inaugurate its only permanent exhibition, "The Stairwell of Memory," which utilized three different artists to memorialize through portraits local victims of police brutality Sandra Bland, George Floyd and Robbie Tolan, and began an annual Bland, Floyd, Tolan Lecture that brings together the mothers of police brutality from across the country. Most recently, the museum became the first African American cultural asset to own a Confederate monument. Guess was recently awarded an Honorary Degree for Humane Letters by the Johns Hopkins University.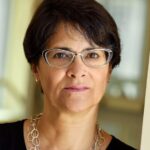 Martha S. Jones is the Society of Black Alumni Presidential Professor, a professor of history, and a professor at the SNF Agora Institute at Johns Hopkins. She is a legal and cultural historian whose work examines how Black Americans have shaped the history of American democracy. Jones is the author of Vanguard: How Black Women Broke Barriers, Won the Vote, and Insisted on Equality for All (2020), selected as one of Time's 100 must-read books for 2020.
About Hard Histories at Hopkins:
Launched in fall 2020, this project examines the role that racism and discrimination have played at Johns Hopkins. Blending research, teaching, public engagement, and the creative arts, Hard Histories aims to engage our broadest communities—at Johns Hopkins and in Baltimore—in a frank and informed exploration of how racism has been produced and permitted to persist as part of our structure and our practice.