Wednesday, November 17, noon–1 p.m. ET
Join Martha S. Jones and the Hard Histories Project for a discussion with Ana Rosado, who will present a chapter from her dissertation, "The Ties That Bind Us to Earth: Neighborhoods and Interpersonal Relationships of Black Southern Marylanders, 1850-1910."
This virtual event is free and open to the public, but registration is required. All registered attendees will receive an emailed pre-circulated paper about one week before the event to facilitate a Q&A.
About the Speaker: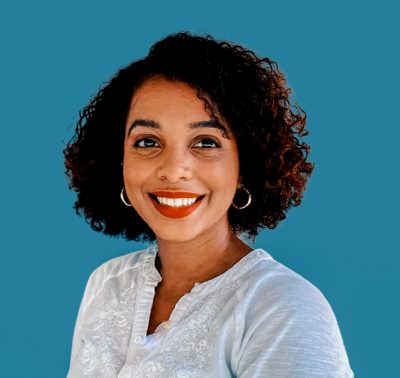 Ana Rosado is a historian of the nineteenth century. Her research interests include the history of Black families, kinship, friendship, and community in the era of emancipation. Her dissertation, "The Ties That Bind Us to Earth: Neighborhoods and Interpersonal Relationships of Black Southern Marylanders, 1850-1910," explores the lasting relationships of Black southern Marylanders and their efforts to stay together through slavery, the Civil War, and Reconstruction.
Rosado received her Ph.D. in history from Northwestern University and her BA in history from Swarthmore College. Her innovative scholarship and teaching have been recognized by the Huggins-Quarles Award from the Organization of American Historians, the Lacey Baldwin Smith Prize for Excellence in Teaching from the Department of History, and the Graduate Research Grant from the Graduate School at Northwestern. While at Swarthmore College, she was a Philip Evans and New York Times scholar.
Rosado is currently a senior associate in the Social Impact Practice at Heidrick & Struggles, a leadership consulting and executive search firm. She primarily works with nonprofit and higher education clients.
This event is part of a series of scholarly seminars hosted by Hard Histories in fall 2021, exploring the histories of Blackness, slavery, and racism in the Maryland area. Launched in fall 2020, the Hard Histories at Hopkins Project examines the role that racism and discrimination have played at Johns Hopkins. Blending research, teaching, public engagement, and the creative arts, Hard Histories aims to engage our broadest communities—at Johns Hopkins and in Baltimore—in a frank and informed exploration of how racism has been produced and permitted to persist as part of our structure and our practice.