Wednesday, April 26, 3-4 pm ET
Join Hard Histories at Hopkins for a virtual conversation showcasing research from Hard Histories' spring 2023 lab on the Johns Hopkins Hospital Colored Orphan Asylum. Created pursuant to Mr. Hopkins's 1873 will, the asylum operated from 1875 to 1914 and provided lodging and other support to children whose family circumstances kept them from remaining at home. Lab members have investigated the migration of the asylum site, from Biddle Street to Remington and 31st Streets, on what is today the JHU Homewood campus. They have also recovered the names and, in some cases, the life stories of the approximately 300 girls resident in the asylum and have explored what "care" meant in a place that prepared girls for lives of domestic service in the homes of others. They have also asked questions about governance of the asylum, asking about the role that Baltimore's elite women played in the operation of the asylum through its "Lady Managers." Hosted by historian Dr. Amy Rosenkrans, Hard Histories at Hopkins director Dr. Martha S. Jones will be in conversation with JHU history PhD candidate Emma Katherine Bilski and undergraduate students Kamal Kaur, Matt Palmer, and Emma Petite.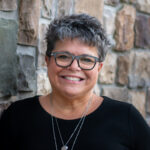 Amy Rosenkrans received her PhD from Notre Dame of Maryland University, where she wrote the dissertation "The Good Work": Saint Frances Orphan Asylum and Saint Elizabeth Home, Two Baltimore Orphanages for African Americans. In 2018, she was awarded the Joseph L. Arnold Prize for Outstanding Writing on Baltimore History by the Baltimore City Historical Society for her paper, "The "Good Work": The Franciscan Sisters of Saint Mary, Mill Hill and the African American Mission in Baltimore." Rosenkrans is currently a middle school social studies teacher in Baltimore City Schools. In her spare time, she is the secretary of the Maryland Women's Heritage Center Executive Board, where she was one of the volunteer researchers for the Woman's Suffrage Centennial Project. Her current project, Memories of the Baltimore Woman's Industrial Exchange, strives to document the history of the institution and the people who made it a Baltimore icon.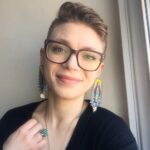 Emma Katherine Bilski is a PhD candidate in history at Johns Hopkins University, who currently works as a teaching and research assistant in the Hard Histories at Hopkins Research Lab. She also holds a masters in global and imperial history from the University of Oxford (Oxford, UK). Her research deals broadly with histories of religion, race, and violence in the early modern world, and she has been working in public history (in many different forms) since 2011. Today her undergraduate teaching and public-facing consulting work involve palaeography (the art of deciphering old handwriting) and ethnohistorical methods and focus thematically on Indigenous/Native American and Black histories of the greater Baltimore area.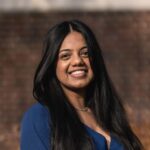 Kamal Kaur is an undergraduate student studying Molecular and Cellular Biology and Public Health Studies at Johns Hopkins University. She is currently a student in Dr. Martha Jones' Hard Histories at Hopkins Spring 2023 Research Lab. As a Baltimore local she's taken an interest in discovering the important connections between the historic city and the Johns Hopkins community.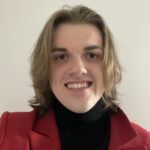 Matt Palmer (he/they) is a senior history student minoring in Latin American studies. They are excited about how financial records can be used to illustrate the daily lives of girls at the Colored Orphan Asylum.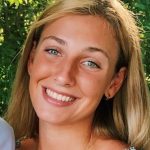 Emma Petite is a junior majoring in political science and international studies with a focus on racial politics. An aspiring civil rights attorney, she is fascinated by the process of uncovering the untold histories of Johns Hopkins under Dr. Jones' stewardship. Outside of class, she is on the executive committee of the Hopkins Foreign Affairs Symposium, is an intern for the Black Girls Vote Research Network, and tutors at a local prison. This summer, she will be taking the archival tools she has learned from the Hard Histories course and applying them to original research on Hopkins' newly acquired archive of the Black Panther Party newspaper.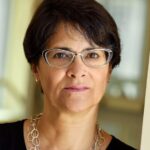 Martha S. Jones is the Society of Black Alumni Presidential Professor, a professor of history, and a professor at the SNF Agora Institute at Johns Hopkins. She is a legal and cultural historian whose work examines how Black Americans have shaped the history of American democracy. Jones is the author of Vanguard: How Black Women Broke Barriers, Won the Vote, and Insisted on Equality for All (2020), selected as one of Time's 100 must-read books for 2020.
This event is part of a series of conversations hosted by Hard Histories in spring 2023, exploring the histories of Blackness, slavery, and racism in the Maryland area and beyond. Launched in fall 2020, the Hard Histories at Hopkins Project examines the role that racism and discrimination have played at Johns Hopkins. Blending research, teaching, public engagement, and the creative arts, Hard Histories aims to engage our broadest communities—at Johns Hopkins and in Baltimore—in a frank and informed exploration of how racism has been produced and permitted to persist as part of our structure and our practice.