Join Hard Histories at Hopkins for a virtual conversation about how Baltimore-area cultural institutions are examining their own "hard histories." Johns Hopkins University is studying its histories relating to racism and discrimination, but it is not alone in this endeavor. In this discussion, Hard Histories Project Director Martha S. Jones will be in conversation on this topic with Theresa Sotto, the Ruth R. Marder Director of Learning and Community Engagement at Baltimore's Walters Art Museum. In recent years, the Walters has been scrutinizing its own past relating to the histories of racism and discrimination. The museum's founders, namesakes, and initial collection donors, William T. Walters and Henry Walters, built their wealth in the liquor and railroad businesses through entanglements in the United States' slave economy. They also supported the Confederacy during the Civil War and afterward. Additionally, the museum is researching more about the enslaved people, including Sybby Grant, who labored in the museum's nineteenth-century mansion, 1 West Mount Vernon Place. Together, Jones and Sotto will discuss their experiences, insights, and challenges undertaking the vital work of hard histories in Baltimore, and where that work portends to go in the future.
Speakers: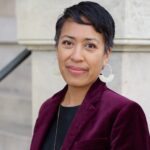 Theresa Sotto has worked at the crossroads of education, equity, and the arts for over 25 years. She is currently the Ruth R. Marder Director of Learning & Community Engagement at the Walters Art Museum. She previously worked at the Hammer Museum at UCLA, Getty Museum, University of Arizona Poetry Center, and John F. Kennedy Center for the Performing Arts. Central to Sotto's career has been a commitment to creating inclusive spaces for diverse communities, both internally and externally. She frequently presents and publishes on topics related to inclusive teaching, implicit bias, and equity initiatives, and she is the co-editor of the book, From Small Wins to Sweeping Change: Working Together to Foster Equity, Inclusion, and Anti-Racism in Museums, published in 2022 by the American Alliance of Museums and Rowman and Littlefield.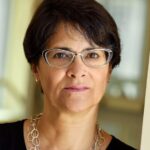 Martha S. Jones is the Society of Black Alumni Presidential Professor, a professor of history, and a professor at the SNF Agora Institute at Johns Hopkins. She is a legal and cultural historian whose work examines how black Americans have shaped the history of American democracy. Jones is the author of Vanguard: How Black Women Broke Barriers, Won the Vote, and Insisted on Equality for All (2020), selected as one of Time's 100 must-read books for 2020.
This event is part of a series of conversations hosted by Hard Histories in spring 2023, exploring the histories of Blackness, slavery, and racism in the Maryland area and beyond. Launched in fall 2020, the Hard Histories at Hopkins Project examines the role that racism and discrimination have played at Johns Hopkins. Blending research, teaching, public engagement, and the creative arts, Hard Histories aims to engage our broadest communities—at Johns Hopkins and in Baltimore—in a frank and informed exploration of how racism has been produced and permitted to persist as part of our structure and our practice.