Friday, December 10, noon-1 p.m. ET
Join Martha S. Jones and the Hard Histories Project for a works-in-progress seminar. We will discuss a selection of Matthew Clavin's work, a portion of his larger project about slavery, slave resistance, and American nationalism, which focuses in part on the Maryland area.
This virtual event is free and open to the public, but registration is required. All registered attendees will receive an emailed pre-circulated paper about one week before the event to facilitate the conversation.
About the Speaker: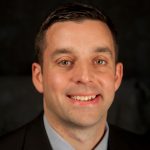 Matt Clavin is a professor of history at the University of Houston. His most recent publication is The Battle of Negro Fort: The Rise and Fall of a Fugitive Slave Community. He is also the author of Aiming for Pensacola: Fugitive Slaves on the Atlantic and Southern Frontiers, and Toussaint Louverture and the American Civil War: The Promise and Peril of a Second Haitian Revolution. He has authored articles and chapters on race, slavery, and abolitionism in Civil War History, Early American Studies, Florida Historical Quarterly, Journal of the Early Republic, Journal of Southern History, Slavery and Abolition, and several anthologies.
This event is part of a series of scholarly seminars hosted by Hard Histories in fall 2021, exploring the histories of Blackness, slavery, and racism in the Maryland area. Launched in fall 2020, the Hard Histories at Hopkins Project examines the role that racism and discrimination have played at Johns Hopkins. Blending research, teaching, public engagement, and the creative arts, Hard Histories aims to engage our broadest communities—at Johns Hopkins and in Baltimore—in a frank and informed exploration of how racism has been produced and permitted to persist as part of our structure and our practice.