Thursday, February 17, 7–8 p.m. ET
Join author Clint Smith and historian Dr. Jessica Marie Johnson in a conversation discussing Smith's New York Times bestseller exploring the legacy of slavery and its imprint on centuries of American history. How the Word Is Passed illustrates how some of our country's most essential stories are hidden in plain view—whether in places we might drive by on our way to work, holidays such as Juneteenth, or entire neighborhoods like downtown Manhattan.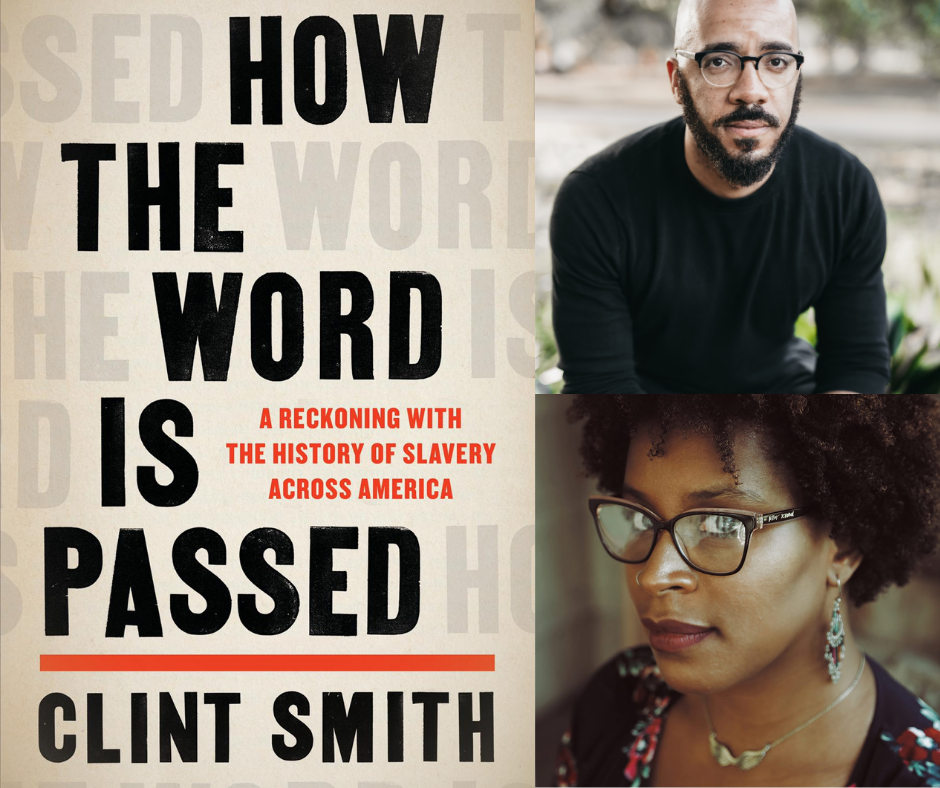 Clint Smith is a staff writer at The Atlantic. His essays, poems, and scholarly writing have been published in The New Yorker, The New York Times Magazine, The New Republic, Poetry Magazine, The Paris Review, the Harvard Educational Review, and many other notable publications. Clint received his B.A. in english from Davidson College and his PhD in education from Harvard University.  He is the host of the YouTube series Crash Course Black American History.  Dr. Jessica Marie Johnson is an assistant professor in the Department of History at the Johns Hopkins University and a fellow at the Hutchins Center for African and African American Studies at Harvard University. Johnson is a historian of Atlantic slavery and the Atlantic African diaspora.
This event is presented by the Reginald F. Lewis Museum of Maryland African American History & Culture, in partnership with the Hard Histories at Hopkins project.
It is presented in conjunction with Men of Change: Power. Triumph. Truth.
Men of Change: Power. Triumph. Truth. was developed by the Smithsonian Institution Traveling Exhibition Service and made possible through the generous support of the Ford Motor Company Fund and Community Services.