Tuesday, October 3, 6-8:30 p.m.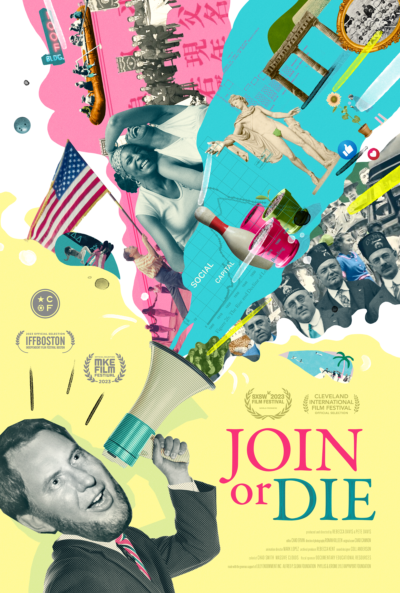 Join JHU Film and Media Studies and SNF Agora for a screening of Join or Die, a film about why you should join a club—and why the fate of America depends on it.
The screening will be followed by a discussion with film directors Rebecca Davis and Pete Davis and Hahrie Han, director of the SNF Agora Institute and a featured expert in the film. Adam Rodgers, Faxon Director of Film and Media Studies at Johns Hopkins, and Sig Libowitz, Program Director for the MA in Film and Media, will moderate.
Refreshments will be provided.
Join or Die is a feature documentary that follows the half-century story of America's civic unraveling through the journey of legendary social scientist Robert Putnam, whose groundbreaking "Bowling Alone" research into America's decades-long decline in community connections could hold the answers to our democracy's present crisis.
Flanked by influential fans and scholars—from Hillary Clinton, Pete Buttigieg, and Surgeon General Vivek Murthy to Eddie Glaude Jr., Raj Chetty, and Priya Parker—as well as inspiring groups building community in neighborhoods across the country, join Bob as he explores three urgent civic questions: What makes democracy work? Why is American democracy in crisis? And, most importantly… What can we do about it?
"Join or Die proves itself vital and relevant, a necessary documentary that promises the conversation will continue long after the credits have rolled." —Film Inquiry
View the trailer here.
This event is co-sponsored by the Graduate Film Program, JHU's Department of History, and the Department of Political Science.
About our Speakers: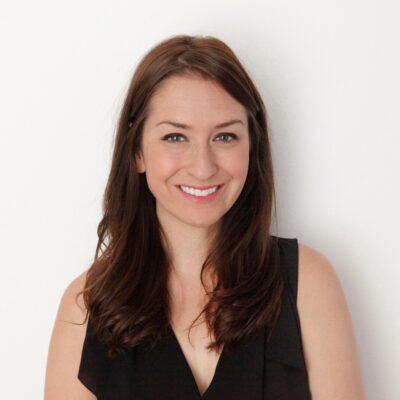 Rebecca Davis is a director and producer based in New York City. She was a senior producer with NBC News for a decade, where her work focused on social movements, environmental and economic justice, and community innovators. She has produced for HBO, VICE, and A&E, and was the supervising producer for Season 2 of Vox's hit Netflix show Explained.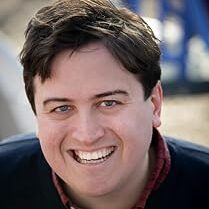 Pete Davis is a writer and civic advocate, and a former student of Robert Putman's. He is the author of Dedicated: The Case for Commitment in an Age of Infinite Browsing. He is the co-founder of the Democracy Policy Network, a policy organization focused on raising up ideas that deepen democracy.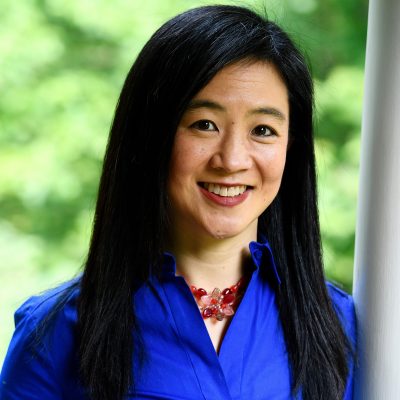 Hahrie Han is the director of the SNF Agora Institute, the Stavros Niarchos Foundation Professor of Political Science, and faculty director of the P3 Research Lab at Johns Hopkins University. She specializes in the study of organizing, movements, civic engagement, and democracy. Her most recent book is Prisms of the People: Power and Organizing in 21st Century America.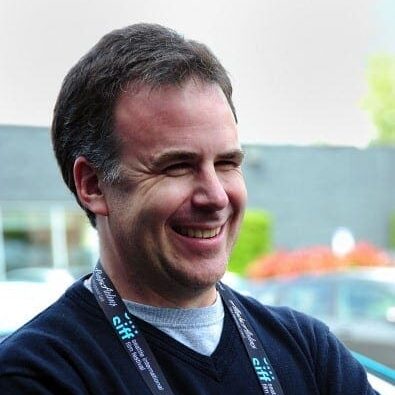 Adam Rodgers is the Faxon Director of Film and Media Studies at Johns Hopkins University. He grew up in Maryland, earned a B.A. at Duke University and an M.F.A. at New York University's Tisch School of the Arts, won a student Emmy Award, moved to Los Angeles, and broke into the movie business in 2001 with the sale of his comedy spec script Moving Elliot to Universal. In addition to teaching screenwriting, he is a member of the Writers Guild of America, continues to write, direct, and produce for film and television through his production company, 8th Day Pictures. His latest project, the award-winning digital comedy series Turf Valley, is currently streaming on YouTube.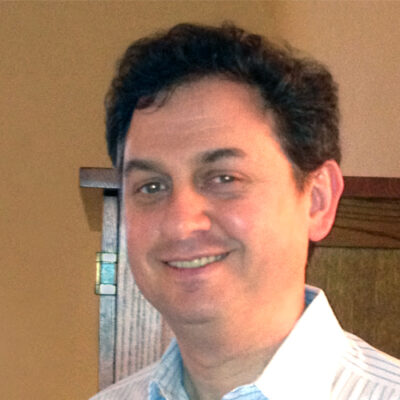 Sig Libowitz is the Program Director and a senior lecturer for the MA in Film and Media program at Johns Hopkins University. A filmmaker, attorney, producer, writer, actor, teacher, and former studio and production executive in Hollywood and New York, Libowitz wrote and produced The Response, which was shortlisted for an Academy Award (Best Short Film, Live Action) and won the American Bar Association's Silver Gavel Award as Best of the Year in Drama and Literature. Libowitz is a founding board member of the Maryland Film Industry Coalition and has testified several times before both chambers of the Maryland legislature on the benefits and issues surrounding state tax incentives for film and television production.