Friday, February 19, noon-1:15 p.m.
Lilliana Mason
Political Science, University of Maryland
"Radical American Partisanship: Mapping Violent Hostility, Its Causes, & What It Means for Democracy"
Political violence is rising in the United States, alarming citizens and leaders alike. Other basic democratic norms are also eroding, threatening the foundation of American democracy itself. At the same time, Republicans and Democrats are newly divided along racial and ethnic lines that rooted massive bloodshed and the collapse of democracy in our nation's past. This manuscript makes sense of the contentious present and where we could be going with a groundbreaking study of radicalism among ordinary American partisans, including demonization, violent political attitudes and behaviors, and a win-at-all costs mentality that undermines democratic elections. Just how extreme have partisans in the public become? What drives their radicalism? And what role do they play in maintaining democracy or violently undermining it, indirectly and directly?
The first empirical section of the book presents survey evidence on the scope of the problem: violent views, aggressive behaviors, moral disengagement, and rejection of democratic elections and their implications. Next, we identify who these radical partisans are based on social, demographic, political, and psychological traits. The last three empirical chapters investigate how elections, political violence, and messages from leaders and ordinary citizens pacify or enflame radical partisan views.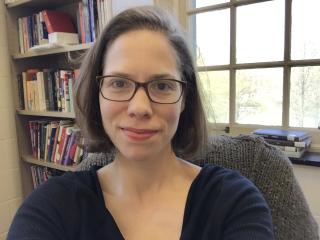 Lilliana Mason  is associate professor of Government and Politics at the University of Maryland, College Park, and author of Uncivil Agreement: How Politics Became Our Identity (University of Chicago Press).
She received her PhD in Political Psychology from Stony Brook University and her BA in Politics from Princeton University. Her research on partisan identity, partisan bias, social sorting, and American social polarization has been published in journals such as American Political Science Review, American Journal of Political Science, Public Opinion Quarterly, and Political Behavior, and featured in media outlets including the New York Times, the Washington Post, CNN, and National Public Radio.
Mason received the 2017 Emerging Scholar Award from the Political Organizations and Parties Section of the American Political Science Association (APSA). Her work has been supported by the National Science Foundation, the Sloan Foundation, and the Facebook Research Integrity Group.