Friday, January 28, 4-5 p.m. ET
Join the SNF Agora Institute for a conversation with U.S. Congressman Jamie Raskin, chair of the House Subcommittee on Civil Rights and Civil Liberties and author of the new book, Unthinkable: Trauma, Truth, and the Trials of American Democracy. Raskin, a constitutional law scholar, served in the Maryland State Senate from 2007 to 2016 and has represented Maryland's 8th congressional district since 2017. Throughout his career as a lawyer and politician, he has worked to improve voter representation, protect voting rights, and defend democracy. Raskin will be joined in conversation by SNF Agora Inaugural Director Hahrie Han.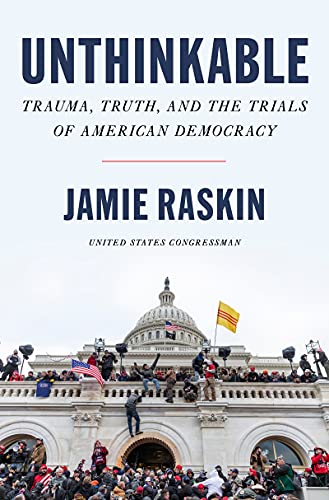 Unthinkable tells the story of the 45 days at the start of 2021 that permanently changed Congressman Raskin's life—and his family's—as he confronted the painful loss of his son to suicide, lived through the violent insurrection in our nation's Capitol, and led the impeachment effort to hold then-President Trump accountable for inciting the political violence.
This is the keynote event of the second annual Elijah E. Cummings Democracy and Freedom Festival, hosted this year by the SNF Agora Institute at Johns Hopkins University.
About the Elijah E. Cummings Democracy and Freedom Festival
Dr. Maya Rockeymoore Cummings created the festival in 2021 in honor of her late husband. Congressman Cummings was a staunch defender of democracy, and used his voice to advocate tirelessly for the equal opportunity of under-represented and marginalized Americans, especially at the ballot box.
Other festival events include:
January: "Why Youth Civic Engagement Matters," Henderson-Hopkins Elementary School
February: "Our Fight for Democracy Continues: A Celebration of Elijah Cummings' Legacy," Reginald F. Lewis Museum
March: "Democracy: The Role Our Institutions Play," a conversation with House Speaker Nancy Pelosi and Johns Hopkins University President Ron Daniels, webcast
April: Installation of the Elijah E. Cummings portrait, by artist and educator Christopher Batten, Milton S. Eisenhower Library, Johns Hopkins University