Friday, March 19, noon-1:15 p.m.
Noliwe Rooks
Africana Studies and American Studies, Cornell University
"'They Tried to Kill Us With Their Democracy, So We Fought Them With Ours': A Story of Segrenomics, Racism, and Health in the Battle for Education in Detroit"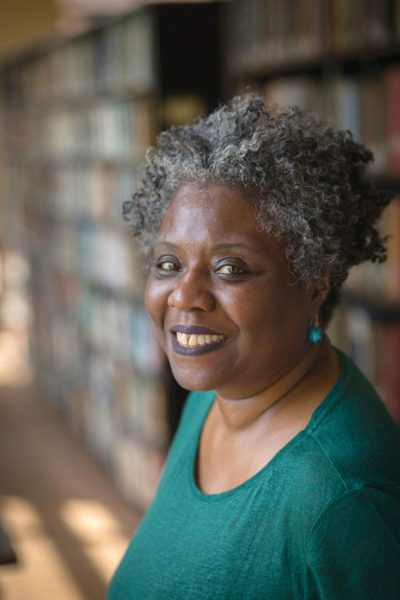 An interdisciplinary scholar, Noliwe Rooks is the W.E.B Du Bois Professor at Cornell University. Her work explores how race and gender both impact and are impacted by popular culture, social history and political life in the United States. She works on the cultural and racial implications of beauty, fashion and adornment; race, capitalism and education, and the urban politics of food and cannabis production.
The author of four books and numerous articles, essays and op ed's, Rooks has received research funding from the Ford Foundation, the Mellon Foundation and the Woodrow Wilson School among others. She lectures frequently at colleges and universities around the country and is a regular contributor to popular outlets such as The New York Times, The Washington Post, The Chronicle of Higher Education, Time Magazine and NPR.
Rooks' current book, in which she coined the term "segrenomics," is Cutting School: Privatization, Segregation, and the End of Public Education which won an award for non-fiction from the Hurston/Wright Foundation. Her current research, for which she has received a Kaplan Fellowship and a fellowship from the Atkinson Center for a Sustainable Future, will explore relationships between capitalism, land, urban food politics and cannabis legalization in the United States.
She is a professor in Africana Studies, the director of American Studies, an affiliated faculty member in the Center for Inequality Studies, a Faculty Fellow in the Atkinson Center for a Sustainable Future, and a member of the core faculty in Feminist, Gender and Sexuality Studies.