Friday, March 26, noon–1:15 p.m.
Roni Porat
Behavioral Scientist, Hebrew University
"What Works to Reduce Prejudice? A Narrative Review and Meta-Analysis"
In this talk, Porat will present her most recent work that takes a meso perspective to evaluate the prejudice reduction literature. The researchers reviewed 418 experiments reported in 309 manuscripts from 2007 to 2019 to assess which approaches work best and why. This talk will provide both a qualitative and quantitative assessment of the literature, providing insight into the state of the field, common problems and issues, and future directions for scholars interested in studying prejudice. For those interested, the paper, published two months ago, can be found here.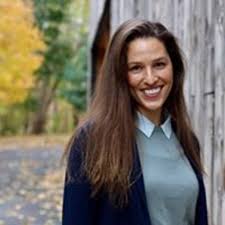 Roni Porat is a behavioral scientist at the Hebrew University, with a dual appointment as a senior lecturer at the Political Science and International Relations Departments. Born and raised in Israel, she is passionate about understanding what drives individual and collective behaviors in conflicts, and how to use research-based insights to mobilise society in support of peace and social justice.
Her first line of research concerns developing and experimentally testing interventions that aim to promote peace and tolerance between rival groups. Her second line of research concerns the role of emotion and emotion expressions in promoting social justice and peace. To learn more about her ongoing work, visit her research page.