Saturday, November 7, 1–4 p.m. ET
This free online event is presented by Hopkins at Home, the Peabody Institute, and the SNF Agora Institute.


Join us for a live radio broadcast of the acclaimed opera Scalia/Ginsburg, followed by a conversation with composer-librettist Derrick Wang, hosted by Fred Bronstein, dean of the Peabody Institute.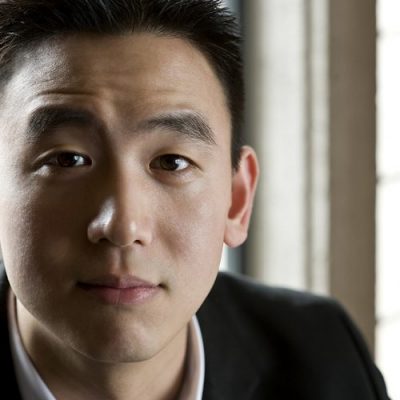 Wang's comic opera, premiered in 2015, playfully dramatizes the unlikely friendship between U.S. Supreme Court Justices Antonin Scalia and Ruth Bader Ginsburg, who were frequent foes on the bench. His opera is particularly resonant in this moment, not only because of Justice Ginsburg's recent passing, but also because the justices' enduring friendship serves as a model for how, in these polarized times, we can look beyond ideological discord and find enduring harmony.
On Saturday, Nov. 7, at 1 p.m., WFMT will broadcast OperaDelaware's radio production of Scalia/Ginsburg, on a double bill beginning with Gilbert and Sullivan's half-hour light opera Trial by Jury. (This broadcast can also be accessed on the Hopkins at Home website.) Following a brief intermission featuring an interview with Derrick Wang, Scalia/Ginsburg will air at approximately 1:30 p.m. ET.
At 3:15 p.m., audience members can join Wang and Bronstein via Zoom for a discussion of the opera's story, Wang's inspiration and experience crafting his opera, and what lessons we can learn from Justices Ginsburg and Scalia during this politically fractured moment.
Schedule:
1 p.m. – Trial by Jury airs on WFMT and Hopkins at Home
1:30 p.m. – Scalia/Ginsburg airs on WFMT and Hopkins at Home
3:15 p.m. – Q&A with Derrick Wang and Fred Bronstean via Zoom
The post-program discussion is free and open to the public, but registration is required. Details to join this discussion on Zoom will be provided in the confirmation email once you register.