Thursday, September 23, noon–1:15 pm ET
Agnes Callard
Philosophy, University of Chicago
Talk title: "How to Be Wrong"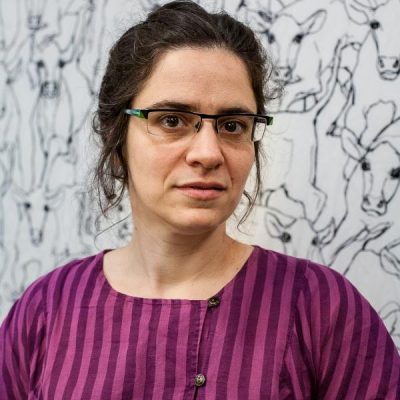 Agnes Callard is an associate professor in philosophy in the Division of the Humanities at the University of Chicago.
She was born in Budapest, Hungary, and attended the University of Chicago as an undergraduate. She received her MA (in classics) and her PhD (in philosophy) from the University of California, Berkeley. Her book, Aspiration: The Agency of Becoming (2018) discusses the major value-transformations that shape our lives: becoming parents, changes in political views, acquiring new passions. How do these changes happen, and to what extent does a person have a hand in guiding them? Her academic articles in ancient philosophy treat Socratic and Aristotelian ethics.
She writes a monthly public philosophy column at The Point magazine.