Thursday, November 18, noon–1:30 pm ET
Wendy Pearlman
Political Science, Northwestern University

Paper title: "Emotional Sensibility: Exploring the Methodological and Ethical Implications of Research Participants' Emotions" 
Abstract: 
Building upon the term "ethnographic sensibility," this article makes the case for an "emotional sensibility" that seeks to glean the emotional experiences of the people whom we study and who participate in our research. I argue that an emotional sensibility is relevant for any human subjects research, including interviews, surveys, and experiments, even when emotions are not a direct variable under study. Methodologically, attention to research participants' emotions can improve research because these emotions are themselves data, influence the validity of other data, and affect our ability to collect data in the future. Ethically, it balances ethics committees' rationalist emphasis on elements such as information and cognitive capacity with appreciation for how emotions infuse consent, vulnerability, and experiences of risk and benefit. Against the tendency to narrow concern about participants' emotions to a medicalized notion of retraumatization, an emotional sensibility encourages deeper thinking about research participants' emotional experiences beyond harm and about emotional harms that do not qualify as trauma. Upon presenting these arguments, the article suggests how researchers can uphold an emotional sensibility in practice by attending to three dimensions that prompt research participants' emotions: the content of research, the positionality or conduct of researchers, and the context of the research encounter.
About the speaker: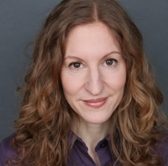 Wendy Pearlman is the Charles Deering McCormick Professor of Teaching Excellence and director of undergraduate studies in Northwestern University's Department of Political Science. Her research interests include comparative politics of the Middle East, social movements, conflict processes, emotions, the political effects of emigration, and the Arab-Israeli conflict.
She is author of four books: Occupied Voices: Stories of Everyday Life from the Second Intifada (Nation Books, 2003); Violence, Nonviolence, and the Palestinian National Movement (Cambridge University Press, 2011); We Crossed a Bridge and it Trembled: Voices from Syria (Custom House, 2017); and Triadic Coercion: Israel's Targeting of States That Host Nonstate Actors, co-authored with Boaz Atzili (Columbia University Press, 2018).