Thursday, March 3, 4:30-5:30 p.m. ET
This event will take place in person, in Shaffer Hall Room 3, Homewood Campus. The event can also be viewed virtually via Zoom webinar. Registration links are below.
Russia has just launched an invasion of Ukraine, creating one of the worst security crises in Europe since World War II. How did this conflict erupt so quickly—or has it been brewing for years? What is motivating Putin and what are his ultimate aims? What tools do Europe and the United State have to respond to this crisis? And what are the stakes for democracies around the world?
Johns Hopkins students are invited to join SNF Agora faculty and fellows—some of the world's foremost experts on the politics and history of the region—for a conversation about the unfolding crisis. Anne Applebaum, Henry Farrell, and Peter Pomerantsev, along with Chris Beyrer of the Johns Hopkins Bloomberg School of Public Health, will spend the hour answering your questions.
Seating is limited for in-person attendance, so register now! Masking is required throughout the event, and food and drink are not permitted.
Speakers: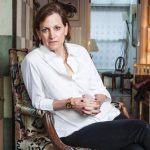 Anne Applebaum, SNF Agora Senior Fellow, is a staff writer for The Atlantic and a Pulitzer-prize winning historian. Her newest book, The Twilight of Democracy: The Seductive Lure of Authoritarianism, explains why some of her contemporaries have abandoned liberal democratic ideals in favor of strongman cults, nationalist movements, or one-party states. Her 2012 book Gulag: A History was recently named one of "Seven Books That Explain Why Russia Wants Ukraine" by the Wall Street Journal.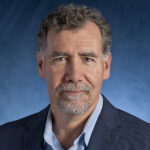 Chris Beyrer, Desmond M. Tutu Professor of Public Health and Human Rights at the Johns Hopkins Bloomberg School of Public Health, has extensive experience in conducting international collaborative research and training programs in HIV/AIDS and other infectious disease epidemiology, in infectious disease prevention research, HIV among key populations, and in health and human rights. He has worked in Ukraine and in Russia, where he conducted research for more than a decade until it was shut down by the Putin regime.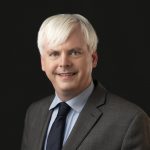 Henry Farrell, SNF Agora Institute Professor of International Affairs, studies democracy, the politics of the internet, and international and comparative political economy. His latest book, The Uses and Abuses of Weaponized Interdependence, explores how countries gain undue influence over other societies through their dominance of information and financial networks. He is also editor of the Washington Post Monkey Cage blog, which has been publishing a series of articles on Ukraine and Russia.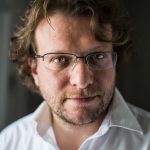 Peter Pomerantsev, SNF Agora Senior Fellow, works to overcome the challenges of digital era disinformation and polarization. His most recent book, This Is Not Propaganda: Adventures in the War Against Reality, explores the weaponization of information in Russia and beyond. Pomerantsev was born in Kyiv, Ukranian SSR, but moved with his family to Germany and then England, after his father was arrested by the KGB.