Wednesday, February 10, 7-8 p.m. EST
Event recording
The military plays an integral role in a healthy, functioning democracy—from providing protection and humanitarian aid to its citizens to supporting democratic efforts internationally. Unfortunately, many Americans' have little connection to our armed services or have misinformed perceptions of the military, which has created a considerable civilian-military divide in our country.
Join SNF Agora for a student-focused forum with former and current army officers, who will help debunk common misconceptions about the United States military as a way to foster transparency and communication. Johns Hopkins students will have the opportunity to ask questions about the military, including the nature of military service, posts, positions, jobs, and quality of life.
This event will begin with a discussion between our panelists, followed by audience Q&A. Students are encouraged to submit questions ahead of time via the form below.
This event is limited to Johns Hopkins University students.
Speakers: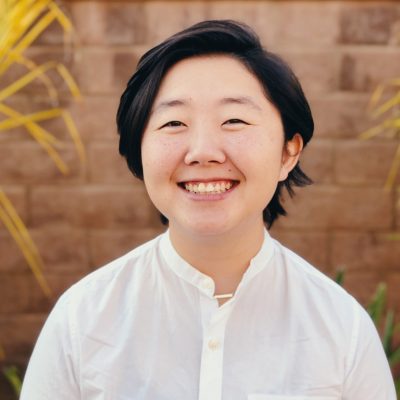 Grace Park is an SNF Agora Visiting Fellow and a former United States Army Captain. In 2016, they commissioned through the MIT Army ROTC program into the US Army Signal Corps. Following their first tour overseas at Camp Humphreys, South Korea, they were appointed to be the first female communications officer for 1st Battalion, 187th Infantry Regiment, 3rd Brigade Combat Team, of the 101st Airborne Division. They have served tours overseas including Italy, Tunisia, and Djibouti and are a recipient of the Kilbourne Leadership Award from the U.S. Army Cyber of Center of Excellence.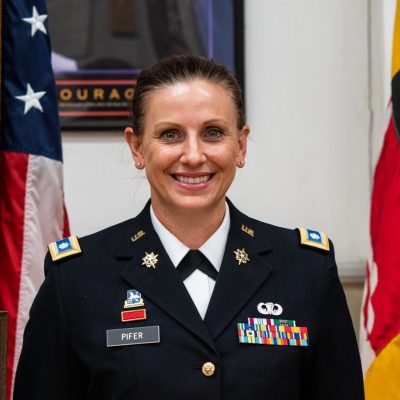 Lieutenant Colonel (LTC) Angelique Pifer is an Army Strategic Intelligence Officer (FA 34) and current professor of military science at the Johns Hopkins University Army Reserve Officer Training Corps Blue Jay Battalion. She graduated from California State University, Sacramento, earning her commission as an Air Defense Artillery (ADA) Officer, branch detailed from Military Intelligence from the University of California, Davis ROTC program. LTC Pifer holds a Bachelor of Art degree in Sociology and a Master of Science Degree in Strategic Intelligence Studies from the National Defense Intelligence College.