Tuesday, October 11, 5-6 p.m.
Great Hall in Levering Hall, Homewood Campus
What does it take for an ordinary citizen to confront a brutal dictatorship?
Evan Mawarire sparked a citizens' movement that mobilized millions to stand up to Robert Mugabe's ruthless dictatorship in Zimbabwe. Mawarire will share his story about how the movement began on social media, was challenged by the brutal arrests of activists, and persisted and grew, eventually organizing some of the nation's largest non-violent actions against corruption, injustice, and poverty.
Mawarire's talk will be followed by a Q&A, where audience members can learn how citizens can be movement leaders and defend democracy in their communities.
This event is co-sponsored by the Center for Diversity and Inclusion at Johns Hopkins University.
About the speaker: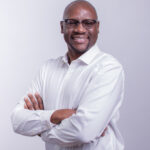 Evan Mawarire came to prominence as a democracy activist in Zimbabwe as a clergyman who founded #ThisFlag Citizen's Movement, which challenged the brutal dictatorship of Robert Mugabe. For organizing protests and training citizens, Mawarire was imprisoned, tortured, and charged with treason.
Now living in the United States, Mawarire is the director for education at Renew Democracy Initiative, a non-profit and non-partisan organization whose aim is to strengthen democracy in America and globally. He is the first SNF Agora-RDI Dissident in Residence.