Thursday, November 4, 7–8 p.m. ET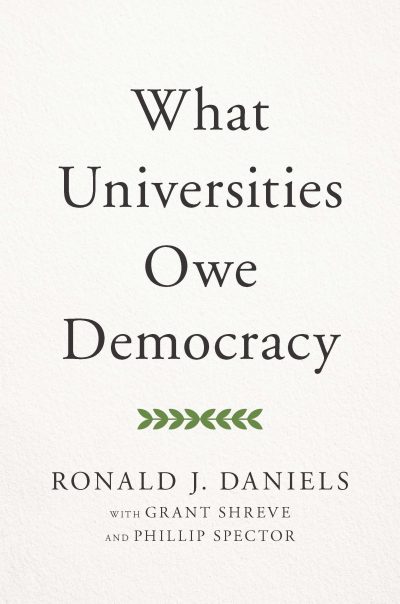 Join Johns Hopkins University President Ronald J. Daniels for a discussion of his new book, What Universities Owe Democracy, which examines the role higher education can play in helping to restore American democracy in this moment of deep peril. Daniels will be joined in conversation by SNF Agora faculty member Lilliana Mason, a political scientist whose research explores partisan identity and bias, social sorting, and American polarization. Their discussion will explore how universities foster social mobility, civic development, evidence-based knowledge, and pluralism; where they have sometimes failed; and how they can move forward.
Read What Universities Owe Democracy free on Project Muse.
About the Speakers: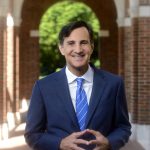 Ronald J. Daniels has served as the 14th president of Johns Hopkins University since 2009. Under his leadership, Johns Hopkins continues its preeminence in education, patient care, and innovative discovery, and has continued its more than 40-year span as the recipient of more competitively allocated federal research funding than any other university in the country. His new book, What Universities Owe Democracy, was published by the Johns Hopkins University Press on October 5, 2021.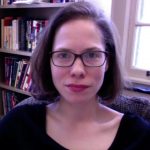 Lilliana Mason, associate research professor at SNF Agora and the Department of Political Science, is author of Uncivil Agreement: How Politics Became Our Identity. Her research on partisan identity, partisan bias, social sorting, and American social polarization has been published in journals such as American Political Science Review, American Journal of Political Science, Public Opinion Quarterly, and Political Behavior, and featured in media outlets including the New York Times, the Washington Post, CNN, and National Public Radio.
SNF Agora Institute programs are supported by the Stavros Niarchos Foundation (SNF).