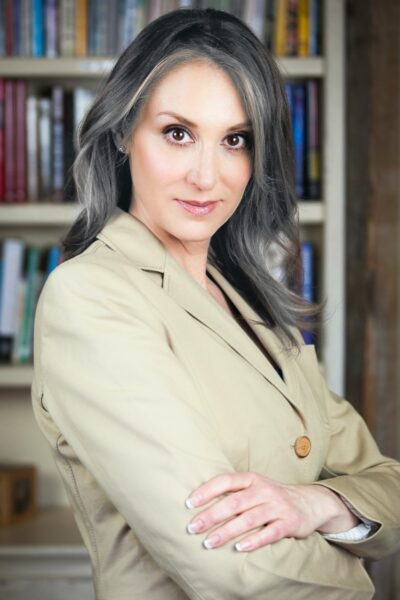 Pamela Paresky's current focus is helping people create meaningful lives and fulfilling relationships while contributing to and thriving in a pluralist, liberal democracy. Her project, Habits of a Free Mind: Psychology for Democracy and The Good Life, aims to develop a set of teachable practices and habits necessary for engaging across lines of difference without feeling traumatized and without dehumanizing others. As an SNF Agora Visiting Fellow, she is teaching a version of that course during the fall semester with an emphasis on civil dialogue and productive disagreement.    
Paresky is a visiting senior research associate at the University of Chicago's Institute on the Formation of Knowledge, a senior scholar at the Network Contagion Research Institute, and a 2021-22 senior fellow at the Institute for Humane Studies. Previously, she taught leadership as a civilian adjunct and research professor at the U.S. Air Force Academy in the Center for Character and Leadership Development, and subsequently served as senior scholar in human development and psychology at the Foundation for Individual Rights in Education (FIRE), where her role as in-house editor and chief researcher for The Coddling of the American Mind: How Good Intentions and Bad Ideas Are Setting Up a Generation for Failure, by Greg Lukianoff and Jonathan Haidt, provided the opportunity to closely examine many aspects of higher education and ideological differences.  
She is a frequent contributor to Psychology Today online, for which she often writes about freedom of speech, ideological polarization, viewpoint diversity, and bridging divides. In addition to an interdisciplinary PhD in human development and psychology from the University of Chicago, Paresky holds a master's degree in clinical psychology and a bachelor's degree in anthropology. Her research-based guided journal, A Year of Kindness, encourages people to record daily acts of kindness and thoughts of gratitude. Her Psychology Today articles can be found at PsychologyTodayBlog.com, and her Habits of a Free Mind newsletter is at Paresky.substack.com. She is on Twitter @PamelaParesky.