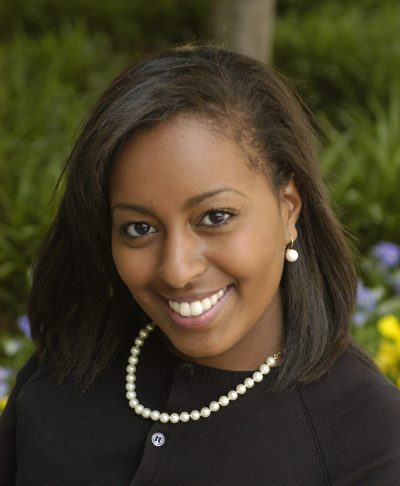 Originally from Ethiopia, Yordanos Eyoel is a managing partner at New Profit, a pioneering venture philanthropy fund in the U.S. She is the founder of the organization's Civic Lab, a leading nonpartisan fund that invests in and grows innovative solutions building civic trust and an inclusive, multiracial democracy in America. Eyoel leads the vision, strategy, and management of New Profit's Catalyze Investments portfolio that has supported roughly 100 early-stage organizations, over 70 percent of which are led by people of color.
After becoming a U.S. citizen in 2016, Eyoel co-founded and served as the international spokesperson of the Sister March Network that mobilized over 4 million people for the 2017 Women's March. Eyoel has served as an Aspen Institute Women World Leaders Fellow in South Africa and a Rotary Foundation Ambassadorial Scholar in Venezuela. Her work and writings have been featured in Fast Company, NationSwell, Stanford Social Innovation Review, The Chronicle of Philanthropy, WBUR, Huffington Post, the 74 Million, Bold, and Blavity. In 2019, Eyoel gave the Tedx talk, "Why voting isn't Enough," to address the need for continued investment in our democracy.
Eyoel is the 2020 City of Boston Spark Impact Award winner and a fellow of the second class of the Civil Society Fellowship, a partnership of ADL and the Aspen Institute. Eyoel serves as the interim board chair of PushBlack, the largest nonprofit media organization for Black Americans, and as an advisory board member of the Institute for Contemporary Art Boston. She holds a BA in economics and political science, honors, Phi Beta Kappa, from the University of Florida, where she was inducted into the school's Hall of Fame. She also has an MPP in business and government policy from Harvard Kennedy School.