Note: The application window for this workshop is closed and applicants have received a response by email. For further inquiries, please contact bryce@jhu.edu
Do you want to?
Utilize your analytical skills to make the world a better place?
Learn to be a better data scientist while becoming an asset to grassroots organizations working on vital challenges to democracy? 
Develop analyses that empower and build equity? 
Data Science for Democracy is a two-week workshop co-sponsored by the Johns Hopkins University SNF Agora Institute and the Department of Applied Mathematics and Statistics.  It will take place from June 6 to June 17, 2022, with the goal of engaging aspiring data scientists to gain skills while working on vital problems arising in the study of democracy. Travel and living expenses will be provided to those selected to participate.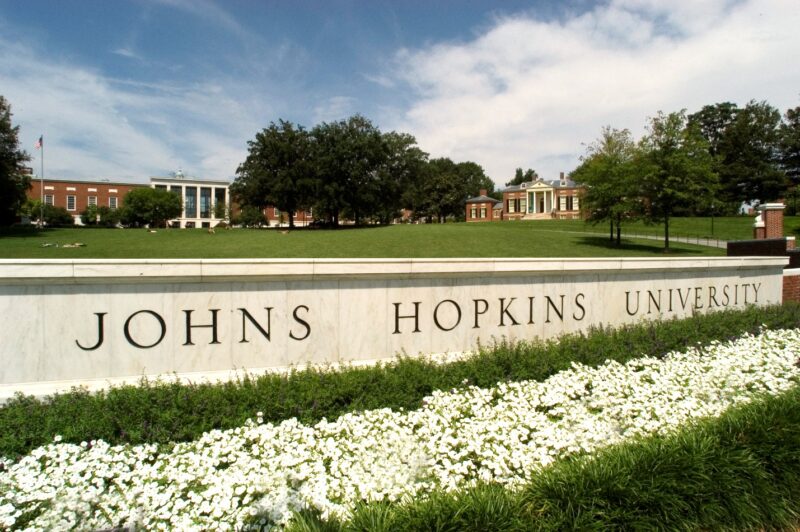 Who should apply? 
The program is aimed at training future data science professionals.  Graduate students in Mathematical Sciences and quantitative social sciences are invited to apply. Women, underrepresented minorities, persons with disabilities, first generation college attendees, and veterans are strongly encouraged to apply. No data science background is required. The program will recruit up to 20 participants competitively.  
Program requirements: 
Interest in using data to gain insights on democracy around the world. 
Basic knowledge of statistics, linear algebra, and optimization are desirable. 
Coding proficiency in Python and/or R.    

 
Workshop format 
Participants from throughout the country will work in small teams on a variety of available data sets curated by scholars at the SNF Agora Institute.  Mentors from the Department of Applied Mathematics and Statistics and SNF Agora will be present. 
Days 1 and 2: Data science boot camp. 
Days 3: Introduction to projects, forming teams, planning. 
Days 4-10: Work on projects. 
Day 11: Prepare presentation/posters 
Day 12: Presentations. 
We plan to adjourn by Friday, June 17, at noon. 
Our aim is to prepare students to make contributions to vital democratic data-analytic projects. 
Participants can expect: 
To practice basic skills and acquire new insights in applied data analysis

 

To work with rich data sets and identify potentially fruitful patterns, with the potential for both scholarly and societal impact

 

To gain from the mentorship of experts on the Johns Hopkins faculty

 
Funding 
Accepted applicants need only arrange transportation to Baltimore. Once here, we will provide two weeks of accommodation near campus and $30 of daily meal expenses.  Transportation expenses will be reimbursed up to $500.  Housing will be provided in single rooms in shared suites adjacent to campus in Charles Commons from the night of June 5th through the morning of June 17th. A nearby parking garage will be available for participants in the program at a nominal daily cost.
To learn more about the location of the JHU Homewood campus  and local attractions of Baltimore, Click HERE!
Contacts 
Bryce Corrigan (SNF Agora Institute) bryce@jhu.edu and Fadil Santosa (Applied Mathematics and Statistics) fsantos9@jhu.edu 
This workshop is sponsored by SNF Agora Institute and the Department of Applied Mathematics and Statistics at Johns Hopkins University.