Tuesday, February 7, 7–8 p.m.
Gilman Hall Atrium, Homewood Campus - Doors open and food served at 6:45, performance starts at 7:00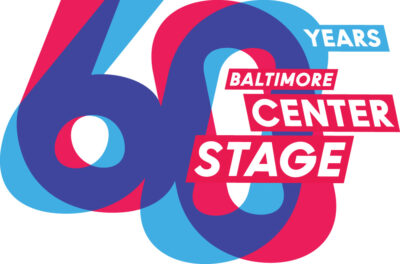 Baltimore Center Stage and the SNF Agora Institute are teaming up for a special on-campus Baltimore Butterfly Session: Pop the Vote, a free event celebrating the integral role artists, musicians, and other pop culture creators play in our democracy, driving civic engagement and social change with their creativity, energy, and vision for a better world.
Keynote address by Emily White, founder of the #iVoted Festival
Music by John Tyler & Scott Patterson
Poetry by Lady Brion
Food by 1876
Join us for food, fun, and conversation as we kick off the Elijah E. Cummings Democracy and Freedom Festival 2023!
Participants: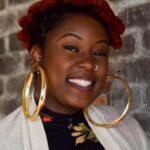 Lady Brion is an international spoken word artist, curator, activist, organizer, educator, and the executive director of the Pennsylvania Avenue Black Arts and Entertainment District. She received her BA in communication and culture from Howard University and her MFA in creative writing and publishing design from the University of Baltimore. During her slam career she has won the 2016 National Poetry Slam, the 2017/2019 Southern Fried Regional Slam, and the 2019 Rustbelt Regional Slam. Most recently she became the Women of the World Poetry Slam Champion and International Poetry Slam Champion (team slam) in April 2021. In 2018, she published a book and accompanying album called With My Head Unbowed. Lady Brion also serves on the board for DewMore Baltimore and as the cultural curator for a grassroots political think tank called Leaders of a Beautiful Struggle in Baltimore.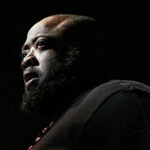 Scott Patterson is the co-founder and artistic director of Afro House, a Baltimore-based organization committed to creating disruptive music culture. This work is done through live performances, such as the Afro House Concert Series, theatrical productions featuring Afro House's Astronaut Symphony, film and collaborations with other organizations and artists. Patterson is a recipient of the 2020 Regional Independent Artist Award for Performing Arts from the Maryland State Arts Council. He is a 2019 Baker Artist Award, Mary Sawyers Imboden Awardee, and is a recipient of a Creative Baltimore Fund Grant and Artist/District Grant. Learn more about Scott Patterson at www.afrohouse.org.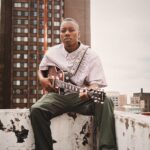 John Tyler is an artist, musician, producer, and founder of Love Groove Festival. Based in Baltimore, Tyler has been developing his music career since elementary school, where he performed in a talent competition and never looked back. Today, at 22, Tyler has released four albums, two EPs, and produced over 100 artists in the DMV area. He has performed at various local and nationally known venues/festivals such as Filmore, RAMS Head, Firefly Festival, and Baltimore's Artscape and has been featured in Baltimore Magazine, Bmore Art, and interviewed on Charm TV.  His creative works have also been included in commercials and films, and he is the songwriter/producer for the anthem to his alma mater, Baltimore Design School. Tyler categorizes his music as a fusion of jazz/r&b/indie/rock as he receives inspiration from the elements within the community. His instrument of choice is electric guitar, but he also plays acoustic guitar, bass guitar, and keys. Spring 2022, he embarked upon a three-city tour to promote his latest album, Free Spirit, and was featured in the Mayor's Arts Showcase.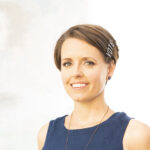 Emily White is a partner at Collective Entertainment and the founder of #iVoted Festival. She is the author of the Amazon #1 best-selling How to Build a Sustainable Music Career and Collect All Revenue Streams and hosts the book's accompanying podcast of the same name. The podcast is the #1 Music Business podcast globally, charting on six continents with listeners in 115+ countries.
About the Elijah E. Cummings Democracy and Freedom Festival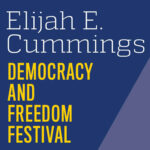 The Elijah E. Cummings Democracy and Freedom Festival was first convened on January 18, 2021, less than two weeks after the worst attack on the U.S. Capitol since the War of 1812. Worried about existential threats to U.S. democracy and inspired by the life and commitment of her late husband Congressman Elijah E. Cummings—a staunch defender of democracy, the rule of law, and the five freedoms enshrined in the U.S. Constitution—Dr. Maya Rockeymoore Cummings created the festival to honor his legacy and highlight the cause of democracy. The SNF Agora Institute at Johns Hopkins University is now home to this annual event aimed at educating citizens of all ages about the importance of democracy and its essential role in advancing freedom, justice, and equality for all.