June 22, 10:30 am-12:30 pm (Athens time)
National Library of Greece, Stavros Niarchos Foundation Cultural Center, Athens, Greece
Highlights from the Symposium
For democracies around the globe, COVID-19 has brought into stark relief the ways that citizens' health and very lives can depend on how their government functions. But the reverse is also true: the health of democracy – and its ability to safeguard our health – depends on how we as citizens participate.
This symposium will bring together scholars, innovators, and health officials who, in their own work, are showing how health and democracy are linked in unexpected ways, and who are developing tools that can help us change the trajectory of health in our own communities. Through the discussions, participants will see how they can use their voice in civic and democratic processes to improve the wellbeing of global democracy, and the planet itself.
Watch the keynote address by Audrey Tang, Taiwan's Digital Minister, here.
Watch the panel discussion, "How Can Active Citizenship Improve Health for All Members of Democracy?" here.
Speakers: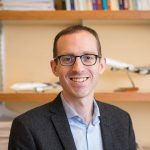 Adam Seth Levine is the SNF Agora Institute Associate Professor of Health Policy and Management in the Bloomberg School of Public Health. His research explores questions about how ordinary citizens become engaged in civic and political life, and how diverse people work together to address problems in their community. He is currently studying the role of science in American life, and in particular when scientists collaborate with civic and political leaders to address pressing public health, environmental, and other challenges.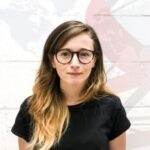 Giada Girelli is a senior analyst in the Human Rights and Justice team at Harm Reduction International. She has been leading HRI's work at the intersection of health and democracy, with a particular focus on COVID-19 responses and impacts on marginalized populations with less voice in the political process. She also monitors trends on rights violations committed in the name of drug control, authors reports and analyses, and coordinates advocacy with the UN and other institutional actors.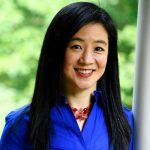 Hahrie Han is the inaugural director of the SNF Agora Institute, the Stavros Niarchos Foundation Professor of Political Science, and faculty director of the P3 Research Lab at Johns Hopkins University. She specializes in the study of organizing, movements, civic engagement, and democracy. She is author of several books, including most recently, Prisms of the People: Power and Organizing in 21st Century America.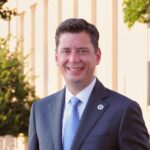 David Holt became Oklahoma City's 36th mayor in 2018. He is the first Native American mayor of Oklahoma City and was, at the time he took office, the youngest mayor of Oklahoma City since 1923. Holt's "One OKC" message reflects his belief that Oklahoma City can continue to thrive only if we set aside the things that divide us and find common purpose. He applies that philosophy of unity to his four top priorities, including maintaining upgrades in core services, including streets, transit, infrastructure, police and fire protection; continuing improvements in quality of life and commitment to economic growth through; supporting and improving public education; and incorporating diversity into the city's decision-making.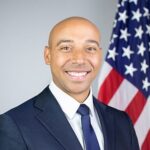 Alister Martin is a practicing ER physician and former chief resident at Massachusetts General Hospital. He is on sabbatical from Harvard, where he is dually appointed as an assistant professor at Harvard Medical School and as research faculty at the Harvard Kennedy School, and currently serves as an adviser to Vice President Kamala Harris and in the West Wing Office of Public Engagement as an appointed White House Fellow in the 2021–2022 class. He is the founder of Vot-ER, a nonpartisan voter registration organization that has organized over 26,000 healthcare providers and 300 hospitals to help non-urgent patients register to vote.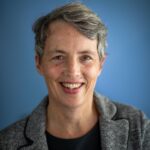 Sarah Szanton, a nationally renowned researcher, leader, and health equity advocate, is dean of the Johns Hopkins School of Nursing and the Patricia M. Davidson Health Equity and Social Justice Endowed Professor. She took a non-traditional path to nursing, first becoming a lobbyist to fight for reproductive health. After years working on Capitol Hill, where she frequently encountered nurse practitioners advocating for their populations, she decided to change careers. Szanton is best known for co-developing the visionary CAPABLE program, which combines handyman services with nursing and occupational therapy to improve mobility, reduce disability, and decrease healthcare costs.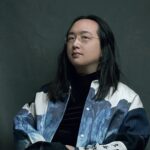 Audrey Tang is Taiwan's digital minister in charge of social innovation. Tang served on the Taiwan National Development Council's Open Data and 12-year Basic Education Curriculum committees and led the country's first e-Rulemaking project. Tang worked as a consultant with Apple on computational linguistics, with Oxford University Press on crowd lexicography, and with Socialtext on social interaction design. Tang also contributes to g0v ("gov zero"), a vibrant community focusing on creating tools for the civil society, with the call to "fork the government."