Tuesday, March 22, 7 p.m. ET
This free, online event is presented in partnership with Hopkins at Home, as part of the Elijah E. Cummings Democracy and Freedom Festival.
Join the SNF Agora Institute and Hopkins at Home for a brief conversation with House Speaker Nancy Pelosi and Johns Hopkins University President Ron Daniels about the role institutions play in supporting and strengthening democracy.
Speaker Pelosi and President Daniels will be discussing how we can bridge the gap between institutions and the citizens they represent; how we can galvanize people—especially young people—to become civically engaged; and the value of student voices in shaping the national discourse.
Speakers: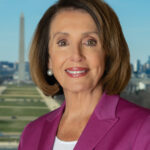 House Speaker Nancy Pelosi, the 52nd Speaker of the U.S. House of Representatives and the first women ever to serve in that role, has been committed to protecting and expanding voting rights, including passing the For the People Act—which aimed to expand access to the ballot box, reduce the influence of big money in politics, and strengthen ethics rules for public servants—and the John Lewis Voting Rights Act to strengthen and restore parts of the 1965 Voting Rights Act that have been struck down by the Supreme Court.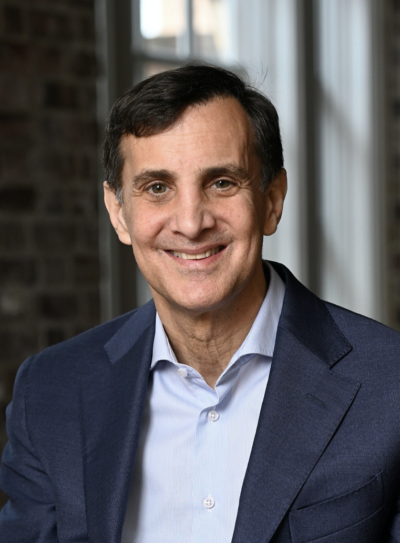 Johns Hopkins University President Ron Daniels is author of the 2021 book, What Universities Owe Democracy. which argues that―at this moment when democracy is under great strain around the world―it is critical for today's colleges and universities to reestablish their place in democracy.
About the Elijah E. Cummings Democracy and Freedom Festival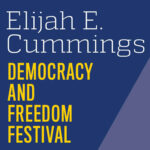 Dr. Maya Rockeymoore Cummings created the festival in 2021 in honor of her late husband. Congressman Cummings was a staunch defender of democracy, and used his voice to advocate tirelessly for the equal opportunity of under-represented and marginalized Americans, especially at the ballot box.
Other festival events include:
January: "Why Youth Civic Engagement Matters," Henderson-Hopkins Elementary School
February: "Our Fight for Democracy Continues: A Celebration of Elijah Cummings' Legacy," Reginald F. Lewis Museum
March: "Democracy: The Role Our Institutions Play," a conversation with House Speaker Nancy Pelosi and Johns Hopkins University President Ron Daniels, webcast
April: Installation of the Elijah E. Cummings portrait, by artist and educator Christopher Batten, Milton S. Eisenhower Library, Johns Hopkins University