Tuesday, June 20, 11 am-1 pm EEST
Highlights video (full recordings below)
In a democracy, people should be architects of their own future. Yet in many of today's democracies, people don't feel like they can effectively influence the world around them—sometimes close to home, but especially when observing national or world events. This perceived lack of power can lead to anxiety and even paralysis, preventing people from exercising their purpose and developing the civic muscle democracies need to be successful. Our symposium will focus on how we can foster our own sense of agency to benefit ourselves, our communities, and ultimately democracy itself.
Program:
11-11:10 – Welcome and Introduction
Hahrie Han, Director, SNF Agora Institute
Ronald J. Daniels, President, Johns Hopkins University
11:10-11:25 – Keynote Address
U.S. Congressman John Sarbanes shares ideas and insights on democracy reform and access to mental and behavioral health care, drawing on his legislative record in these areas—and in particular, shares how focusing on those commitments can lead to broader and more meaningful democratic engagement.
11:25-12:20 – The Pursuit of Happiness (and Political Engagement)
How can we restore and revive our sense of purpose, for our own health and for the health of our democracy? Deb Roy, director of the MIT Center for Constructive Communication, and Brett Q. Ford, director of the Affective Science & Health Laboratory at the University of Toronto, share insights about the complicated interrelationships between mental health, agency, community, and political engagement. SNF Agora faculty member Lilliana Mason, an expert on partisan identity, partisan bias, social sorting, and social polarization, moderates.
This discussion will be followed by an audience Q&A session
12:20-12:55 – Intergenerational Reflections on Mental Health in Activism
Julia Verónica Matus Madrid, a feminist activist in Chile since the time of the Pinochet dictatorship, and David Hogg, a gun control advocate and survivor of the Marjory Stoneman Douglas High School shooting, share lessons they've learned about preserving their mental health and sense of agency in the face of repression or democratic failure. SNF Agora faculty member Consuelo Amat, an expert in state repression, resistance, and the development of civil society in authoritarian regimes, moderates.
This discussion will be followed by an audience Q&A session
12:55-1:00 – Closing Remarks
Speakers: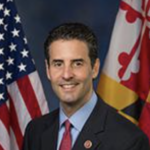 Congressman John Sarbanes has represented Maryland's Third District in the U.S. Congress since 2007.  As co-chair of the Task Force on Strengthening Democracy, he has spearheaded the effort to pass major democracy reform legislation—the For the People Act—and is a nationally recognized leader on issues related to protecting access to the ballot box, ending the dominance of big money in politics, and strengthening ethics laws. From his position on the Health Subcommittee of the Energy and Commerce Committee, Congressman Sarbanes has also introduced and passed several bills related to mental and behavioral health, including legislation to establish mental health parity, bolster the mental health workforce pipeline, address the youth mental health crisis, and provide mental health counseling services at school-based health centers.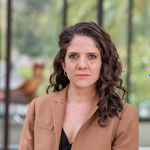 Consuelo Amat is an SNF Agora Assistant Professor of Political Science. Her research interests focus on political violence, state repression, and civil society development in authoritarian regimes, as well as the formation of alliances in nonviolent movements. Her current book project centers on the Chilean movement against the Pinochet dictatorship. Amat is also collaborating with the United States Institute of Peace to investigate the impact of nonviolent action and peace-building trainings on civic capacity in six Latin American and African countries.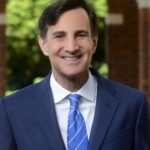 Ronald J. Daniels is president of Johns Hopkins University, a position he has held since 2009. He has worked to promote interdisciplinary collaboration in research and education, expand student access, deepen engagement with the Baltimore community, and support economic and social innovation. As a law and economics scholar, he has authored several books and articles exploring the intersections of law, economics, development, and public policy. His latest book, What Universities Owe Democracy, argues for the critical role that universities play in sustaining democratic societies.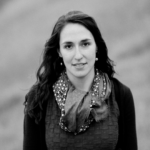 Brett Q. Ford is a behavioral scientist and assistant professor at the University of Toronto, where she directs the Affective Science and Health Laboratory. Her research examines how people manage emotions and cope with stress, considering both the benefits and the costs of striving to feel good. Within this data-driven research, she uses multiple methods and interdisciplinary approaches. She has published over 60 journal articles and book chapters and has been recognized with early career awards from the University of Toronto and her field's flagship societies.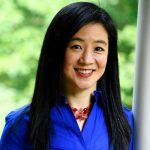 Hahrie Han is the inaugural director of the SNF Agora Institute, a professor of political science, and faculty director of the P3 Research Lab at Johns Hopkins University. She studies American politics and specializes in the study of civic and political participation, social movements, collective action, and organizing, particularly as it pertains to democratic revitalization.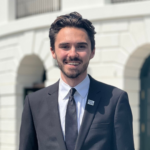 Thrust into the world of activism by the largest school shooting in American history, Parkland survivor David Hogg has become one of the most compelling voices of his generation. His call to "get over politics and get something done" challenges Americans to stand up, speak out, and work to elect morally just leaders, regardless of party affiliation. Passionate in his advocacy to end gun violence, Hogg's mission of increasing voter participation, civic engagement, and activism embraces a range of issues.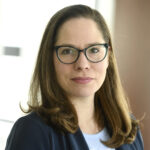 Lilliana Mason is an SNF Agora Associate Professor of Political Science. She is co-author of Radical American Partisanship: Mapping Violent Hostility, Its Causes, and the Consequences for Democracy (University of Chicago Press, 2022) with Nathan P. Kalmoe, and author of Uncivil Agreement: How Politics Became Our Identity (University of Chicago Press, 2018). Her research on American social polarization, partisan identity, partisan bias, and social sorting has been published in prestigious journals and featured in media outlets such as the New York Times, CNN, and National Public Radio.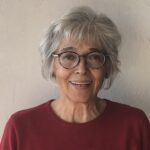 Julia Verónica Matus Madrid is a lawyer and vice president of the La Morada Women's Development Corporation, which makes practical and theoretical contributions to the Chilean feminist movement. She was a law student at the University of Chile (1969-1973) during the intense political period that began with the presidency of Salvador Allende, the first democratically elected Socialist president of Chile, and ended with the coup that brought the dictator Augusto Pinochet to power. In that context, she worked to defend and promote human rights at the Committee for Cooperation for Peace, the Vicariate of Solidarity, and the Women's Program of the Chilean Human Rights Commission. She was also involved in the feminist movement of the 1980s, which challenged the dictatorship by fighting for "democracy in the country and democracy at home." The author of many publications on the law and gender equality, Ms. Matus continues to work in areas of human rights, gender, and quality of life, both in Chile and internationally.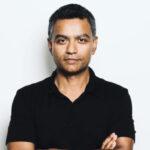 Deb Roy is a professor of media arts and sciences at MIT, where he directs the MIT Center for Constructive Communication. He leads research in applied machine learning and human-machine system design with applications in understanding large scale social media ecosystems and designing communication tools and social networks. Roy is also co-founder and CEO of Cortico, a nonprofit social technology organization that develops and operates a conversation platform designed to surface under-heard voices and enable deep systematic listening. Previously, Roy has been a visiting professor at Harvard Law School, executive director of the MIT Media Lab, and co-founder and CEO of BluefinLabs,  a media analytics company that analyzed the interactions between television and social media at scale. His widely viewed TED talk, Birth of a Word, presents his research on his son's language development that led to new ideas in media analytics, while his 2021 talk envisions a new kind of social platform for a stronger democracy.